Showing
5
of 5 results for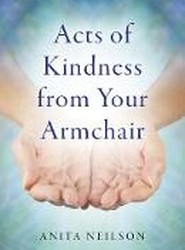 Change the world with this heart warming, inspirational and practical guide to seated philanthropy.
---
---
An informative book on diet, nutrition, and how to make simple medicines the humoral way.
---
---
---
I find a fungus one autumn in a grassy area of a park. I identify it as Amanita Rubescens, the Blusher. I cook and eat it. It affects me, the ripples begin. We clarify its medicinal potential. This is then confirmed in homoeopathic practice. Found, tested, prescribed. This book tells this story and indicates the scope and impact of the medicine.
---
---
Can you overcome lung cancer without harsh chemicals, surgery and debilitation? Are alternative interventions effective? Why do conventional physicians not use them? Can you prevent cancer recurrences and live into old age without chronic diseases and prescribed medications? This book answers these and other questions.
---
---