Showing
10
of 63 results for
Examines tourism in Asia and the Pacific, the impacts on it of the coronavirus disease (COVID-19) pandemic, and how it might be reset to contribute more effectively to the Sustainable Development Goals.
---
---
Reviews the water, sanitation, and hygiene (WASH) sector in the Pacific. The publication proposes recommendations to strengthen the sector to help address the pandemic and build long-term resilience and sustainability.
---
---
Explores how regional cooperation and integration (RCI) can be enhanced in Asia and the Pacific to help the region build back resiliently and sustainably from the coronavirus disease (COVID-19) pandemic.
---
---
Presents a study on the availability and provision of long-term care (LTC) in Indonesia. The publication discusses findings from the analysis and offers recommendations for the development of LTC systems in the country.
---
---
Identifies technical, policy, and administrative tax capacity issues faced by 10 countries in Southeast Asia and explores measures to strengthen domestic resource mobilization (DRM). The publication looks into potential policy and administrative measures that can strengthen DRM and foster international tax cooperation.
---
---
Traces trends in nonperforming loans (NPLs) during and after financial crises in Asia and Europe. The book examines the impact of high NPLs, compares the effectiveness of resolution strategies, and explores policy considerations.
---
---
Identifies financial inclusion priorities to stimulate economic recovery and explores the challenges and opportunities of accelerated digital transformation. This publication proposes recommendations to aid policy makers and regulators. It shares insights from the 2021 Asia-Pacific Financial Inclusion Forum.
---
---
Examines the impacts of COVID-19 on labour markets along with adjustment patterns in Indonesia, Malaysia, the Philippines, Thailand, and Viet Nam. This report aims to help policymakers identify priorities, constraints, and opportunities for developing effective labor market strategies for economic recovery and beyond.
---
---
Examines the scope, potential benefits, and challenges of digital platforms in Asia and the Pacific. The book proposes measures and policies to help maximize social and economic gains while alleviating adverse effects.
---
---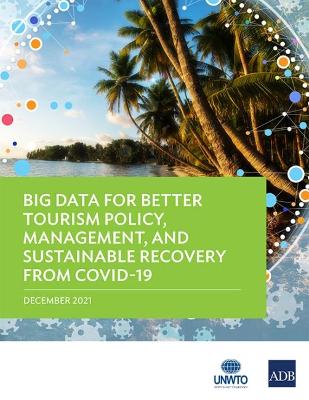 Explores how big data and digitalization can support sustainable tourism development and help revitalize and reshape the sector as it emerges from the pandemic. The report, co-published with the World Tourism Organization, examines trends, challenges and opportunities in the use of big data in tourism.
---
---