Showing
10
of 43 results for
---
Pathologists play a particularly important role in the care of patients with persistent gastrointestinal symptoms. They must be able to focus on key features present in biopsy material in order to narrow the differential diagnosis and facilitate patient management. This atlas addresses these needs in a succinct and pragmatic fashion.
---
---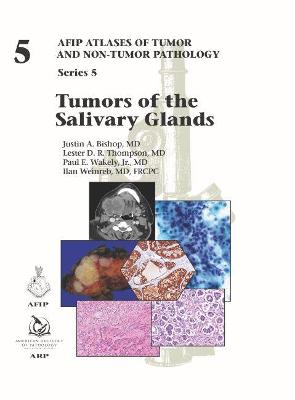 A one-stop, comprehensive reference for the pathology of salivary gland neoplasms, with an emphasis on numerous high-quality, illustrative photomicrographs. The authors incorporate the most cutting-edge genetic data emerging on such tumors, as this information often has a profound impact on their diagnosis and classification.
---
---
There have been numerous significant developments in the diagnosis and treatment of ophthalmic tumors since the last edition of Tumors of the Eye and Ocular Adnexa. This fascicle in the fifth series of the AFIP Atlases of Tumor and Non-tumor Pathology includes these developments as well as abundant images to depict ophthalmic pathology.
---
---
Since the last edition of this volume, there have been numerous significant developments in the diagnosis and treatment of prostate and penile cancers. This new fifth series fascicle includes these developments as well as abundant images and diagrams to depict the morphological spectrum of disease entities.
---
---
Builds on the work that was presented in the previous Fascicles of the Third and Fourth Series. This updated volume addresses modern techniques and their application to treatment of pituitary neoplasms but retains the detailed foundation of morphology in a lushly illustrated tome, the cornerstone of the AFIP fascicles.
---
---
Explore the use of human pathology samples as they are used to develop art that is pleasing to the eye and challenging to the mind. For those with knowledge of pathology, histology and microscopy, the work of Dr. Tim-Rasmus Kiehl, a neuropathologist who worked at University Health Network in Toronto, Canada, will be a source of fascination.
---
---
Remarkable advances have occurred since the Series 3 Fascicle published in 1995 with paradigm shifts in every dimension of our understanding of lung tumors including clinical, radiologic, histopathologic, cytopathologic, immunohistochemical, molecular and therapeutic aspects.
---
---
Provides a thorough, concise, and up-to-date information on the nomenclature and classification; epidemiologic, clinical, and pathogenetic features; and, most importantly, guidance in the diagnosis of the tumors and tumorlike lesions of all major organ systems and body sites.
---
---
Advances in many areas of tumor biology have led to a better understanding of the pathogenesis, pathology, and molecular biology of epithelial and stromal malignancies of the upper gastrointestinal tract. This edition highlights these advances, and helps pathologists diagnose diseases more accurately.
---
---