Showing
10
of 34 results for
Advances in many areas of tumor biology have led to a better understanding of the pathogenesis, pathology, and molecular biology of epithelial and stromal malignancies of the upper gastrointestinal tract. This edition highlights these advances, and elps pathologists diagnose diseases more accurately.
---
---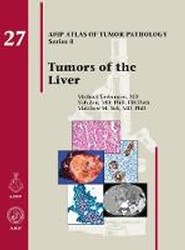 Numerous advances in our understanding of the pathology and molecular features of liver tumors have been made since the publication of the previous series, nearly two decades ago. Together with the more unified classification and terminology of intrahepatic bile duct tumors and their precursors, these advances call for updated information that is presented in this volume.
---
---
While many areas of intestinal tumour pathology are without controversy, the classification and nomenclature for appendiceal tumours remain a subject of debate. This volume offers information on the various divergent viewpoints where they exist for this topic and others.
---
---
The understanding of diagnostic lymph node and spleen pathology has evolved at an impressive pace since 1995, when the third series AFIP atlas was published. This atlas will provide readers with the comprehensive information necessary for the pathological and clinical assessment of lymph node and splenic lesions.
---
---
Offers a broad overview of the spectrum of diseases involving the sinonasal tract, oral cavity, pharynx, larynx, neck, salivary glands, and ear and temporal bone. It focuses primarily on the more common non-neoplastic head and neck diseases that the surgical pathologist will confront in their daily practice.
---
---
Highights the immunophenotypic and molecular genetic tests of greatest value in diagnoses, risk assessment, and disease monitoring. The focus on molecular genetic findings for each neoplasm parallels the ever-expanding role of genetics in disease classification and risk assessment. Key problem areas and differential diagnostic considerations are also included for each neoplastic disease category.
---
---
Contains new information on tumours and tumour-like lesions of the gallbladder, extrahepatic bile ducts and Vaterian system. Surgical pathologists now have the opportunity to examine more cancer precursors, early cancers, and adenomas of the gallbladder, extrahepatic bile ducts and ampulla of Vater than previously. These lesions are discussed in detail and profusely illustrated.
---
---
Updates the status of heart tumours, with emphasis on newer findings, especially molecular advances. Because newer imaging modalities, especially cardiac magnetic resonance imaging and 3-D echocardiography are increasingly used in preoperative evaluation of heart tumours, the authors have introduced a chapter devoted exclusively to radiologic diagnosis.
---
---
Documents the most significant advances that have taken place since the previous edition, emphasising those with a practical application at the clinical level. The format remains similar to that of the previous versions, but the two thyroid and parathyroid editions have been merged into one, and most of the black and white images and photomicrographs have been replaced with colour.
---
---
Emphasises diagnostically-important information on immunohistochemistry and molecular genetics. It is aimed as a practical diagnostic aid for pathologists, cytopathologists and pathology trainees, but the authors hope that their clinical colleagues and others may also find it as a useful source of information on soft tissue tumours and tumour-like lesions. Highly illustrated, mainly in colour.
---
---