Showing
10
of 220 results for
Provides an update of the evidence base in terms of both specific medications and psychopharmacological treatment, critical information for psychiatry residents, primary care physicians, and other health care professionals involved in clinical care. This book also includes a chapter on cognitive enhancers.
---
---
---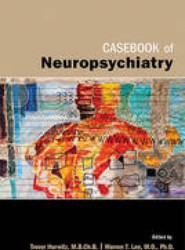 Features 38 clinical cases based on real patient interactions that straddle the domains of neurology and psychiatry. This book focuses on skills that are not typically emphasized in general psychiatric or neurological training.
---
---
Clinical Guide to Depression and Bipolar Disorder: Findings From the Collaborative Depression Study builds on research from the influential NIMH Collaborative Depression Study (CDS) to provide clinicians with information they can use to assess, diagnose, treat, and understand how their patients will likely fare over the course of their illness.
---
---
Designed to help mental health professionals become more knowledgeable about the settings, assumptions, personnel, issues, and techniques involved in going to court, this volume presents the necessary material succinctly and efficiently so that readers can assimilate it quickly and under pressure of an impending court appearance.
---
---
---
---
Suitable for the busy practitioner to meet the American Board of Psychiatry and Neurology MOC requirements, this book provides the foundation, the information, and the documentation to support the physician engaged in this critical endeavor.
---
---
Helps clinicians make standardized, reliable, and accurate diagnoses and avoid the common problem of "premature closure" - the premature focus on one diagnostic possibility. This book also helps clinicians improve their clinical assessment and interviewing techniques and provides extensive documentation of the diagnostic process.
---
---
Suitable for residents and psychiatrists who need to master the qualifying examinations in psychiatry of the Royal College of Physicians and Surgeons of Canada, this title includes material relevant to the Canadian exam.
---
---