Showing
10
of 71 results for
Health Care Reform: A Primer for Psychiatrists is a compilation of resources designed to educate psychiatrists and other mental health professionals about key elements of the reform law. Each article addresses a key question for the organization and financing of mental health and substance abuse care under health care reform.
---
---
Suitable for practicing psychiatrists who want to improve their knowledge of clinical psychiatry and patient care, this title helps them improve their clinical decision making, advance their communication and diagnostic abilities, evaluate their knowledge and clinical skills, learn leading-edge clinical information, and improve patient care.
---
---
---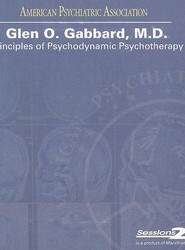 Dr. Glen O. Gabbard presents three lectures illustrated by slides and video vignettes of psychiatrist and patient. It demonstrate concepts in psychodynamic psychotherapy: basic therapeutic interventions; manifestations of transference, and conceptual framework regarding countertransference.
---
---
This book is the only clinical guide exclusively on the treatment of medical comorbidities among patients with schizophrenia. Like its best-selling predecessor, this new, expanded edition compiles the latest research and clinical information regarding the crucial task of integrating medical and psychiatric care for the schizophrenic patient.
---
---
Psychosomatic medicine plays a crucial role in the medical center, and its sound, sensitive practice is critical to patient care. This book features the patients whom psychosomatic medicine serves and the challenges they face - classic psyche-soma involvement; psychotic attributions to physical illness; and catastrophic events and injuries.
---
---
---
Consists of questions and answers that draw on sixteen experts' personal experience in the care of people with mental illness, in mental health research, and in clinical training. This work features questions that cover four areas: core concepts, clinical care, medical research, and interactions with colleagues and trainees.
---
---
Dr. Liberman's visionary combination of humanism and empiricism offers a beacon of hope to clinicians, patients with serious disorders, and their families. Written as a clinical manual with minimal jargon, this practical book is brimming with clear advice and ideas for effective services.
---
---
A valued resource at the clinician's, researcher's, and administrator's disposal, this second edition is more than a summary of measures. It provides the essential information to make better decisions about the use of a particular measure. Includes a CD-ROM.
---
---