Showing
10
of 15 results for
The book includes chapters describing subcellular adaptations; adaptation to different stresses as well as to lifestyle and environment.
---
---
This collection of practicals (more than 70 experiments) on seven major heads covering all areas of inorganic chemistry practicals has been designed for the benefit of all undergraduate and postgraduate students/programs of the IITS (Indian Institute of Technology) and various Universities across the country.
---
---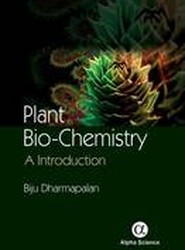 Plant Biochemistry: An Introduction
---
---
---
---
---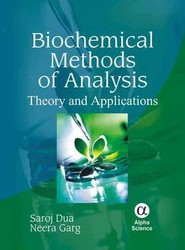 Discusses various analytical techniques like Dialysis and Ultrafilteration, Colorimetry and Spectrophotometry, Centrifugation and Radioisotopic techniques that are carried out in biochemistry. This book contains several features intended to assist students in learning these techniques which can be useful for theoretical and practical purposes.
---
---
Introducing both fundamental and advanced topics, this book covers topics such as: stereochemistry, carbanions in organic synthesis, electrocyctic and sigmatropic reactions - M O Theory, Nucleophitic substitutions, elimination reactions, neighbouring group participation, catalysis by transition metals and reagents in drug synthesis and more.
---
---
Deals with the study of the structure and function of cellular components, such as proteins, carbohydrates, lipids, nucleic acids, and other biomolecules. This book includes the structure of biomolecules - carbohydrates, lipids, amino acids, proteins, enzymes, vitamins, hormones, alkaloids, prostaglandins, and nucleic acids.
---
---
Focuses on conventional bioanalytical and biophysical tools, emerging techniques, and instruments and probes the molecular aspects of biological systems. This book provides the readers with the fundamentals and basic techniques such as sensors, separations, mass spectrometry, spectroscopy, arrays, microfluidics, and more.
---
---