Showing
10
of 159 results for
Age-Related Macular Degeneration is a highly detailed illustrated chart that is easy to understand and perfect for patient education. This chart helps you to explain what macular degeneration is, its effects on vision and treatment options.

 
---
---
This classic chart of The Skeletal System was illustrated by Peter Bachin in 1947 now available in a large decal format, 44 inches wide x 60 inches high. These large peel and stick decals are  moveable and reusable. Printed on durable vinyl, with a write-on/wipe-off surface (with dry erase pen), this oversize chart is perfect for teaching and demonstration.
 
---
---
Focusing specifically on the most prevalent type of lung cancer, this full-color laminated chart discusses the five types of non-small cell lung cancer, signs and symptoms, diagnosis and screening, staging, and treatment options. The central illustration shows a cross-section of the left lung with clear depictions of the presence of NSCLC.
 
---
---
Understanding Osteoporosis is a beautifully illustrated chart that is easy to understand and perfect for patient education. This chart helps you to explain what osteoporosis is and its effects on the body.


 
---
---
---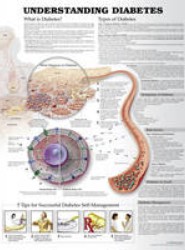 ---
The Eighth edition of the Classic Anthology of Anatomical Charts features 104 new and updated charts from The Anatomical Chart Company.  This beautiful two-volume set provides a clear understanding of human anatomy, a visual comparison of physiological principles, and highlights important pathological conditions. Medical terminology is printed directly on each chart.  Charts contain just the right level of detail for medical professionals, patients, students, other specialists and interested consumers.  In this edition we've added 13 new charts and updated 9 charts.
Features:
104 beautifully illustrated full color charts from The Anatomical Chart Company
All anatomical images are clearly labeled
Durable laminated pages
Volume l and Volume II, both with hard cover and spiral binding
Includes storage box
Volume l     44 charts covering major systems, anatomical structures and healthy lifestyle issues
Volume II    60 charts covering a wide range of health conditions and diseases commonly  seen in primary care, neurology, oncology, cardiology, gastroenterology, endocrinology,  ophthalmology, otolaryngology, infectious diseases, respiratory, musculoskeletal/orthopedic, reproductive and dental practices. 
---
---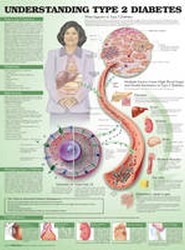 ---
---
---