Showing
10
of 14 results for
Encapsulates policy and programme reforms and concurrent initiatives, recognising early childhood development as the cornerstone of the nation's overall well-being for holistic human development, and offering insight the world of strategic planning in social developmental arena.
---
---
With the evolution of India's disease burden as well as its pharmaceutical industry, the need for clinical trials has increased. This report analyses the prospects and challenges of clinical trials in India, focusing on new chemical entities and new drugs, and proposes actionable policy recommendations for the Indian drug regulatory landscape.
---
---
This report, the first-of-its-kind, based on extensive desk and field research in four Indian states - Maharashtra, Karnataka, Gujarat and Telangana - and seven countries - USA, UK, Switzerland, Germany, South Africa, Singapore and Indonesia - incorporates the views of more than 150 stakeholders to identify lessons as well as opportunities address challenges of drug regulation in India.
---
---
This report, based on secondary information analysis and a survey of 1,001 consumers across different states in India, attempts to understand the production and availability of fruits and vegetables, consumption patterns, extent of shortfall in consumption, reasons for shortfall, implications of such shortfall for consumer health and well-being, among others.
---
---
Presents various issues and challenges faced by the health sector in India as well as in South Asia. The contributors of this publication are experts working in the area of health sector and reform issues from India and across South Asia, and it provides readers an insight into the various issues and challenges faced by the health sector.
---
---
---
Critically examines the evolution and design of medical insurance schemes for the poor in India. It covers a range of medical insurance schemes that have been implemented by worker unions, state and central government. It examines the experience of those who access these schemes and the limitations faced.
---
---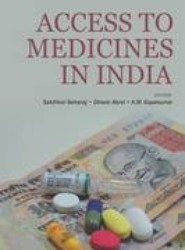 ---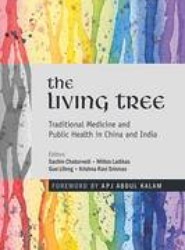 Examines the role of intellectual property rights in access to drugs, and the scope for using traditional medicine in public health. The volume examines the Health Impact Fund, a mechanism that is proposed to incentivise R&D in neglected diseases and enhance access to drugs, and analyses how China and India can cooperate in the traditional medicine sector.
---
---
---