Introduction to Digital Audio Coding and Standards
This book is currently unavailable – please contact us for further information.
£119.50
(To see other currencies, click on price)
Paperback / softback
---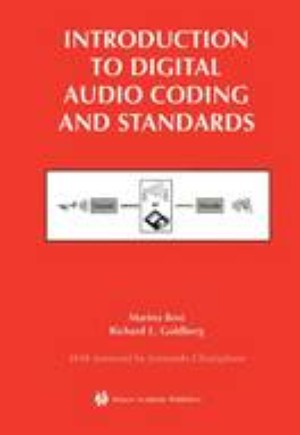 MORE ABOUT THIS BOOK
Main description:
Introduction to Digital Audio Coding and Standards provides a detailed introduction to the methods, implementations, and official standards of state-of-the-art audio coding technology. In the book, the theory and implementation of each of the basic coder building blocks is addressed. The building blocks are then fit together into a full coder and the reader is shown how to judge the performance of such a coder. Finally, the authors discuss the features, choices, and performance of the main state-of-the-art coders defined in the ISO/IEC MPEG and HDTV standards and in commercial use today. The ultimate goal of this book is to present the reader with a solid enough understanding of the major issues in the theory and implementation of perceptual audio coders that they are able to build their own simple audio codec. There is no other source available where a non-professional has access to the true secrets of audio coding.
Contents:
Foreword. Preface. I: Audio Coding Methods. 2. Quantization. 3. Representation of Audio Signals. 4. Time to Frequency Mapping Part I: The PQMF. 5. Time to Frequency Mapping Part II: The MDCT. 6. Introduction to Psychoacoustics. 7. Psychoacoustic Models for Audio Coding. 8. Bit Allocation Strategies. 9. Building a Perceptual Audio Decoder. 10. Quality Measurement of Perceptual Audio Codecs. II: Audio Coding Standards. 11. MPEG-1 Audio. 12. MPEG-2 Audio. 13. MPEG-2 AAC. 14.Dolby AC-3. 15. MPEG-4 Audio. Index.