---
---
---
Published November, 2017
By
Hans-Jorg Schneider
,
Mohsen Shahinpoor
,
Ajeet K. Kaushik
,
Arti Vashist
,
Sharif Ahmad
,
Madhavan Nair
,
Anujit Ghosal
,
Dr Eram Sharmin
,
Atul Vashist
,
Ajeet Kumar Kaushik
,
Eram Sharmin
,
Madhavan Rajeevan Nair
and
Rupak Dua
Publisher:
Royal Society of Chemistry
Rating:
in-stock
A comprehensive overview of nanogel-based systems and their applications in nanomedicine.
---
---
---
---
This book highlights electromagnetic actuation (EMA) and sensing systems for a broad range of applications including targeted drug delivery, drug-release-rate control, catheterization, intravitreal needleless injections, wireless magnetic capsule endoscopy, and micromanipulations.
---
---
This book showcases the state of the art in the field of sensors and microsystems, revealing the impressive potential of novel methodologies and technologies. The book gathers a selection of papers presented at the 19th AISEM National Conference on Sensors and Microsystems.
---
---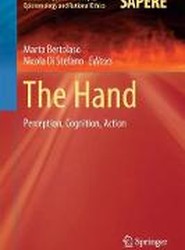 Drawing on shared research experiences and collaborative projects, this book offers a broad and timely perspective on research on the hand and its current challenges.
---
---