publishers'

exhibition service
Upcoming
The 8th Congress of the European Academy of Neurology
25 - 28 Jun. 2022

"Eurospan has enjoyed a long and beneficial relationship with Wisepress that stretches back more than two decades. As the European distributor for a large number of diverse US medical publishers, societies and organisations, the wide range of specialist meetings covered ensures that we can reach out to many more attendees in any given year than if we were to pay for, and manage, our own exhibit space. Key advantages of outsourcing this important marketing and editorial function to Wisepress are: the ability to "brand" panels and/or shelves; the professionalism and extensive product knowledge of the Wisepress team; and its willingness to accommodate attending authors and editors."
Michael Geelan, Chairman & Managing Director, Eurospan Group
---
"We have worked with Wisepress for many years and have always found they provide an excellent service. Penny and her team are highly professional, efficient and great to work with. Their service enables us to reach far more customers through exhibitions than we would otherwise be able to do, and they are a key part of our exhibitions strategy."
Alison Bowker, Head of Marketing, Medicine and Law, Oxford University Press
---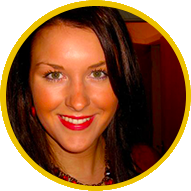 "Wisepress provide an invaluable means of getting our journals out to European scientists and healthcare workers at an affordable price and in a time efficient manner. The services they provide are flexible and the staff are helpful and friendly. I only wish they covered the rest of the world!"
Samantha Ashton, Senior Marketing Executive, Maney Publishing
---
"Thieme Publishers has been working closely with Wisepress Ltd. for several decades now - in fact almost since the founding of the company. Just as Thieme Publishers has developed, so has Wisepress in the same time. We have both seen the rapid integration and growth of European medical practice, and Thieme has been thankful for the excellent coverage that Wisepress has provided at conferences in our core specialty areas. The expertise and efficiency of their staff, both in their head office and warehouse and on the spot at the widespread meetings, have guaranteed a service at the highest level.
Wisepress has also been highly innovative in developing new services and support for their client publishers. This innovative spirit and business culture has led to an increased and closer cooperation in recent years. In this day and age of virtual information flow, a conference is almost the only physical marketplace left for medical specialists. I am sure that these professionals fully appreciate what Wisepress offers them. I am also sure that Penny Head is hatching new ideas with regards eProduct presentations at their well-known and well-visited booths."
Alastair Paul, International Sales Manager, Thieme Publishers
---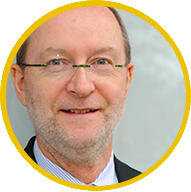 "Wisepress has become an integral and important part of Springer's author acquisition and retention strategy. Not only does Wisepress display and sell our books effectively and attractively, the professionalism of the Wisepress exhibit allows Springer editors to say without hesitation, 'Meet me at the Wisepress stand'. Springer's publishing editors know that authors, both potential and experienced, will be impressed and reassured by the Wisepress experience."
William F Curtis, PhD, Executive Vice President: Medicine, Biomedicine, Life Sciences; President: Springer Science+Business Media, LLC, Springer
---
"Elsevier Health Sciences has partnered with Wisepress for many years to present our products at exhibitions. We have found them to be extremely professional and reliable, with a deep understanding of our markets and customers. As well as being experts at what they do, they are also always willing to try out new ideas and initiatives, both of their own and of ours to improve both sales and customer experience."
Daisy Barwell, Head of Channels Marketing, Elsevier
---
---