exhibiting

with
wise
press
Upcoming
Acute and General Medicine
21 - 22 Nov. 2017
11th International Congress on Systemic Lupus Erythematosus
3 - 6 September 2015, Vienna, AUSTRIA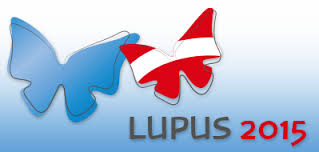 ---
Anticipated attendance: 1200 delegates
Delegate profile: Rheumatologists, nephrologists, dermatologists, neurologists, psychiatrists, radiologists, health professionals, and others.
Conference code: LUP15A
Meeting website:
www.lupus2015.org/web/
Exhibition address: Hofburg Vienna Congress Centre
Heldenplatz
Viennna
---
---
Exhibition overview
Lupus2015 provides the opportunity to advance your knowledge in the many different aspects of Lupus Erythematosus, bringing together specialists in many different fields of medicine. State of the art lectures, symposia, workshops and abstract and poster session will provide the means to cover basic and clinical research as well as patient education.
---
Deadline details
Entry into Wisepress Congress Price List: July 23, 2015
Receipt of display material: Aug. 6, 2015
Exhibition shipping address for late entries
Publishers who miss the display materials deadline date need to send their material directly to the exhibition:
Please contact Wisepress for full shipping details.
---
Wisepress will be mounting a full display of books and journals at this meeting.
To ensure your publications are included please contact us at:
marketing@wisepress.com

Please click here for our terms and conditions.
---
---
---
---
Wisepress exhibitions
Acute and General Medicine
21 - 22 Nov. 2017

London - UNITED KINGDOM
Congress of the Academia Ophthalmologica Belgica
22 - 24 Nov. 2017

Brussels
Therapy Expo
22 - 23 Nov. 2017

Birmingham - UNITED KINGDOM
World Cong on Controversies in Obstetrics, Gyn & Infertility
30 Nov. - 2 Dec. 2017

Vienna
11th European Headache Federation Congress
1 - 3 Dec. 2017

Rome
Fetal Medicine Foundation Advances Course
1 - 1 Dec. 2017

London - UNITED KINGDOM
EuroEcho 2017
6 - 9 Dec. 2017

Lisbon
British Thoracic Society Winter Meeting
6 - 8 Dec. 2017

London
Excellence in Paediatrics
7 - 9 Dec. 2017

Vienna - AUSTRIA
British Paediatric Neurology Association Conference
3 - 5 Jan. 2018

London
‹
›
---
---