Showing
10
of 20 results for
Provides an insider's perspective on the field of cardiovascular medicine told through vignettes and insights drawn from Gregory Chapman's three decades of experience. In twenty-six bite-sized chapters, Chapman provides an overview of cardiovascular diseases and treatments, illuminating the art and science of medical practice.
---
---
An important historical account of Tuskegee University's significant advances in health care, which affected millions of lives worldwide. In To Raise Up the Man Farthest Down, Dana R. Chandler and Edith Powell document Tuskegee University's medical and public health history with rich archival data and never-before-published photographs.
---
---
An examination of the first attempt to conquer cancer in the late nineteenth and early twentieth centuries.
---
---
---
A groundbreaking history that illuminates the foundations of the multibillion-dollar human growth hormone (HGH) industry. Drawing on medical and public health histories as well as on photography, film, music, prose, and other examples from popular culture, Aimee Medeiros tracks how the stigmatization of short stature in boys and growth hormone technology came together in the twentieth century.
---
---
The position of the pharmacist in the structure of health care in the US evolved during the middle half of the 19th century. Higby examines the professional life of William Procter, Jr., generally regarded as the "Father of American Pharmacy", and follows the development of American pharmacy through four decades of Procter's professional commitment to the field.
---
---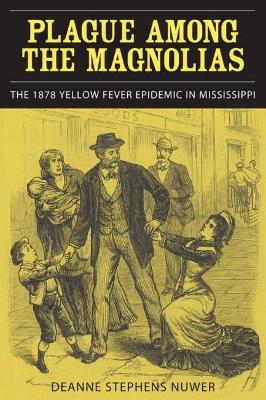 Explores the social, political, racial, and economic consequences of the 1878 yellow fever epidemic in Mississippi. A mild winter, a long spring, and a torrid summer produced conditions favoring the Aedes aegypti and spread of fever. In late July New Orleans newspapers reported the epidemic and upriver officials established checkpoints, but efforts at quarantine came too late.
---
---
Frames blood donation as a performance of civic identity closely linked to the meaning of citizenship. However, with the advent of AIDS came the notion of blood donation as a potentially dangerous process. Bennett argues that the US Food and Drug Administration, by employing images that specifically depict gay men as contagious, has categorized gay men as a menace to the nation.
---
---
---
---