Showing
4
of 4 results for
This book surveys the main holdings of a major private library devoted to published works and documents produced in Europe concerning the Arab and Islamic world. Travel reports, history, religion, science, languages, and literature are all covered in what is both an introduction to the whole field and a scholarly reference work.
---
---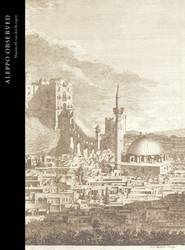 The Natural History of Aleppo, by Alexander and Patrick Russell, first published in 1756, was the first detailed study by a European of an Arab city. Maurits van den Boogert assesses the Russells' botanical and zoological discoveries and analyses their work in the context of medical practices of the time both in Europe and the Ottoman Empire.
---
---
Ivo Klaver discusses four major expeditions which assembled scientific data in various parts of the Arab world between 1761 and 1881. Sponsored by governments and official institutions they were aimed at satisfying a desire for national prestige in a European imperialistic context, either in the field of knowledge or in the field of trade.
---
---
This book concerns a polyglot medical manuscript, Kitab al-Musta'ini, by Jewish physician, Ibn Baklarish for his Muslim patron, al-Musta'in bi-llah (reg. Saragossa 1085 - 1110). Tables give properties, uses, and names in other languages, of over 700 medicinal substances. Latin and Romance annotations attest to Christian readers.
---
---