Showing
6
of 6 results for
Kivuko ni Mwongozo wa mafunzo wenye kitabu na mkanda wa video kuhusu VVU/UKIMWI, maswala ya jinsia na uhamasishaji, mbinu za mawasiliano na mahusiano. Kitabu hiki kimepewa kipaumbele kwa kuwa kinaeleza jinsi wanawake na vijana walivyo katika hatari kutokana na maamuzi wanayofanya kuhusu ngono.
---
---
Ce supplement au manuel de formation d'origine PARCOURS comprend de nouveaux exercices a utiliser apres avoir complete le manuel d'origine. Ce manuel a ete cree pour la promotion du soin, soutien et engagement des personnes vivant avec le VIH comme reponse communautaire a l'epidemie du VIH.
---
---
Supplement to the original Stepping Stones manual. Additional exercises to promote a whole-community response to the HIV epidemic through appropriate care and support, and the involvement of HIV-positive people in all aspects. Incorporates the comprehensive UN approach to prevention of HIV infection in pregnant women, mothers and their children.
---
---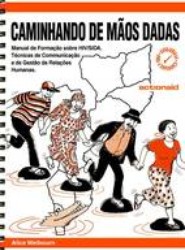 Um pacote para auxiliar os facilitadores a orientar os seminarios de formacao com as comunidades em temas de HIV e SIDA, comunicacao e habilidades de relacionamentos. O pacote de formacao CAMINHANDO DE MAOS DADAS consiste em um manual e video sobre HIV/SIDA, genero, habilidades de comunicacao e relacoes humanas.
---
---
Designed to help men and women examine the attitudes, beliefs and behaviours that can spread HIV, this work enables churches and communities to discuss family life and sex in the context of the global AIDS epidemic. It also contains role plays, games, quizzes, discussions, Bible studies and other participatory exercises.
---
---
Peut-etre utilise par tout personne qui se dispose a presenter le film 'Que puis-je faire?'. Concu specialement pour les responsables religieux et laics, mais peut etre utilise egalement par tout personnel medical ou travaillant sur le developpement, professeurs, formateurs ainsi que les responsables de la communaute.
---
---