Showing
10
of 142 results for
Beginning with the diagnosis of dementia and other problems associated with aging, this book considers assessment, the person centered model of dementia, rehabilitation and therapy. It outlines practical interventions, illustrated with case studies that provide a stimulating insight into contemporary understanding and practice.
---
---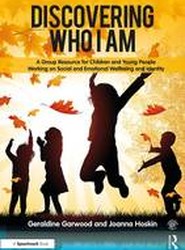 Designed for use by clinicians and other professionals within education and social care, this title supports the running of group sessions for children and adolescents suffering from mental health issues who are learning to better understand and manage their behaviour and emotions.
---
---
A jargon-free book full of practical ideas for teaching the first stages of reading and phonics to children who have speech and language delay. It is also a reminder of alternative methods of teaching reading, including a visual approach to phonics, which may be more suitable for those children with language delay and complex needs.
---
---
Developed to equip services with an efficient approach to meeting the needs of all adults with ADHD, this handbook offers: a simple eight-session programme covering the key ADHD problem areas, providing you with everything you need to deliver effective treatment for adults with ADHD immediately.
---
---
Do you work with clients who are sometimes frustrated, anxious or tense? This is a practical toolkit which sets out a wide range of approaches to reducing stress and anxiety in clients so that they are mentally prepared for more effective therapy sessions.
---
---
A guide to Augmentative and Alternative Communication in the UK that is suitable for all Speech and Language Therapists, educators, parents and carers supporting children with non-verbal communication. It sets out to demystify AAC by demonstrating that you already have the skills necessary to use AAC successfully.
---
---
Using drama activities based on a range of classic and modern stories, this resource equips SENCOs, primary school teachers and speech and language therapists alike with simple, practical and effective tools to improve children's speech, language and communication. It uses drama techniques to address speech, language and communication needs.
---
---
Where normal assessments simply identify deficits, Dynamic Assessment identifies the child's potential to learn. This is a manual for speech and language therapists and educational psychologists who assess children with language impairments, explaining how and why to implement Dynamic Assessment and giving you a range of ready-to-use tools.
---
---
A practical resource for rehabilitation professionals on how to run a group programme for brain injury survivors. It focuses on the three aspects of acquired brain injury that are integral to achieving gains through rehabilitation: change-awareness; change-investigation; and, change-mastery.
---
---
If you support people with PMLD you will recognise that they are usually either being strongly encouraged to join in with an activity, or doing nothing at all. This guide helps you to bridge that gap by planning and delivering sensory stimulation that leads people into a calm, focused state.
---
---