Showing
10
of 22 results for
A key text about the global health issue of pneumonia, written by experts in the field.
---
---
Meticulously documented, Optimal Care in Childbirth pulls back the curtain on medical-model management of childbirth. Written for those who want to practice according to the best evidence, assist women in making informed decisions, or advocate for maternity care reforms, it provides an in-depth analysis of the evidence basis for physiologic care.
---
---
Explaining the truth behind the screening statistics and investigating the evidence behind the hype, Margaret McCartney, an award-winning writer and doctor, argues that this patient paradox - too much testing of well people and not enough care for the sick - worsens health inequalities and drains professionalism.
---
---
Parents everywhere worry when their baby or toddler doesn't seem to eat as much as they think he should. Carlos Gonzalez, a paediatrician and father, sets those fears to rest as he explores the reasons why a child refuses food, the pitfalls of growth charts, and the ways that growth and activity affect a child's caloric needs.
---
---
Brimming with vivid examples, Testing Treatments will inspire both patients and professionals.
---
---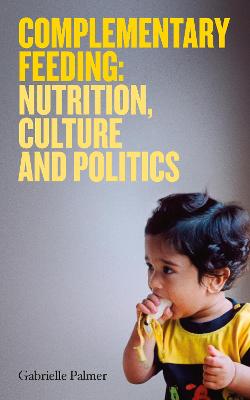 An ever-controversial subject, children's nutrition is eloquently discussed by Gabrielle Palmer, author of The Politics of Breastfeeding, in this brief, compassionate and well-researched book. An invaluable insight into the current politics of complementary feeding.
---
---
Focusing on obstetrics, this first book about the history of medicine in relation to the plastic revolution asks vital questions about childbirth today - and tomorrow - and demonstrates that the current turning point in the history of childbirth is also a turning point in the history of humanity.
---
---
Twenty-five years ago, Wendy Savage was suspended from medical practice for alleged incompetence in the management of five obstetric cases. The subsequent debate and public enquiry became a cause celebre. In Birth and Power, Wendy Savage and other eminent contributors examine what has happened since then. Includes the full text of Wendy Savage's A
---
---
Reissue of Irrationality author and eminent psychologist Stuart Sutherland's classic account of his own manic depression, a candid but often humorous journey, combined with an analysis of the origins and treatments of mental illness.
---
---