Showing
10
of 62 results for
An accessible overview and a source of practical help to improve treatment of dogs and cats with skin defects caused by injury or tumour resection. This book describes and illustrates all currently available procedures for reconstructive surgical techniques in dogs and cats.
---
---
A concise and quick reference guide covering all aspects of anesthesia and pain management . The book is of value to all those who need practical information easily to hand: small animal practitioners, veterinary technicians/nurses, and veterinary students.
---
---
Now in smaller format paperback, this book contains over 400 clinical cases, grouped broadly by subject, presented by means of over 800 colour photographs of the highest quality, plus detailed captions focusing on key pointers to diagnosis and treatment.
---
---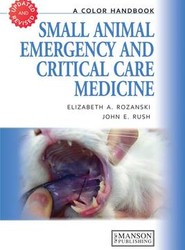 A concise illustrated manual (revised 2012) focusing on management of the more common emergency and critical care conditions encountered in clinical practice, covering emergencies affecting each body system, toxicology and other environmental causes, critical care techniques and clinical skills and procedures.
---
---
A compact, wide ranging illustrated guide to all aspects of urolithiasis in dogs, cats, rabbits and guinea pigs-from aetiology and pathogenesis to diagnosis, treatment and the prevention of disease recurrence.
---
---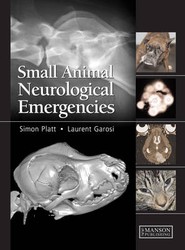 This new book deals systematically with the assessment and treatment of small animal neurological patients in light of latest research findings and greatly improved imaging techniques. Of use to veterinary practitioners and students, and to neurological residents and specialists.
---
---
The book presents a wide variety of cases (both common and unusual) involving cardiothoracic diseases, mainly focusing on the causes of respiratory distress and other clinical signs that relate to lower respiratory, cardiac or other intrathoracic disorders. Designed not only to test the ability of the reader but also to educate and inform.
---
---
A concise, problem-oriented and accessibly designed rapid reference guide and revision aid for students and practitioners, focusing on the essentials of medicine and surgery of the dog and cat.
---
---
Diese buch umfast Infektionen, die von Viren, Bakterien, Parasiten und Pilzen verursacht werden. Die 199 klinischen Falle werden wie in der Praxis nach dem Zufallsprinzip prasentiert. Die breite Auswahl der Falle sorgt dafur, das alle Organsysteme der Katze vorkommen, die von Infektionen befallen werden.
---
---
---