Showing
10
of 58 results for
Down syndrome remains the most common recognisable form of intellectual disability. The challenge for doctors today is how to capture the rapidly expanding body of scientific knowledge and devise models of care to meet the needs of individuals and their families.
---
---
Includes extensive discussion of tic disorders that occur alone or in other conditions such as ADHD and OCD and mood disorders. This will help clinicians to decide whether it is the tic or the disorder that is the most pressing problem.
---
---
---
---
---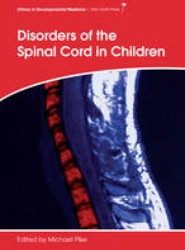 ---
---
---
Clinics in Developmental Medicine
Health care professionals need to understand their patients views of their condition and its effects on their health and well–being.
---
---
---