Showing
10
of 32 results for
A medical mistake leads to near death and then, an extreme physically and mentally challenging recovery.
---
---
This is the story of the author's prostate cancer and how he reacted to the diagnosis and coped with the treatment. This book includes a systematic search of what patients with prostate cancer can do to improve the outcomes of treatment.
---
---
Personal and humorous memoirs of life as a dentist.
---
---
Fly, Madness, Fly! by Lucia Daramus is a play about Aspergers Syndrome and Paranoid Schizophrenia.
---
---
A mother's autobiography about dealing with her autistic son
---
---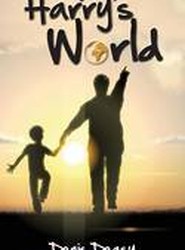 Coping with a son with autism.
---
---
Autobiography of a NHS nurse
---
---
Guide on how memory works.
---
---
Medicine and palliative care in Africa
---
---