Showing
3
of 3 results for
By exploring innovative diplomacy, South Africa can use AIDS as an issue to consolidate its young democracy, and it can work with transnational issue networks to strengthen middle power multilateralism more broadly.
---
---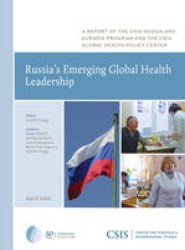 After nearly a decade of dipping its toes in the waters of international development assistance (IDA), Russia appears ready in 2012 to reconfigure its institutional apparatus for global aid-perhaps as a prelude to emergence as a more serious presence and partner on the IDA landscape.
---
---
This report traces the evolution of Hamas's health care services from the movement's origins to its current role as the de facto government of Gaza.
---
---