Showing
10
of 15 results for
Presents guidelines for initiating and monitoring drug therapies for the treatment of thromboembolic complications in children.
---
---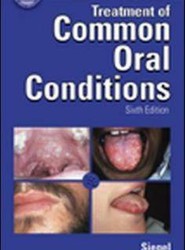 A reference to the etiologic factors, clinical description, accepted therapeutic management and patient education of the common oral conditions. It includes topics such as: chapped lips, cheilitis, taste disorders, shingles, dry mouth and recurrent orofacial herpes simplex.
---
---
Provides a practical and clinical approach to headache management. This text covers elderly, children and women sufferers, acute and chronic sufferers, and routine and challenging patients. It is useful for the GP, neurologist and internal medicine practitioner, containing differential diagnostic ladders and treatment algorithms.
---
---
Presents a comprehensive description of various aspects of breast cancer including the biologic basis of disease, epidemiology, risk assessment, diagnostic evaluation, treatment strategies, and surveillance measures. This title contains emphasis on issues relevant to medical oncology and the oncology community.
---
---
Presents a spectrum of training scenarios for first responders in the neonatal unit setting. This volume includes mock codes that provide a simulated experience of emergency situations with the intention of developing the technical skill, knowledge, critical thinking and teamwork of neonatal practitioners.
---
---