exhibiting

with
wise
press
Upcoming
World Cong on Controversies in Obstetrics, Gyn & Infertility
30 Nov. - 2 Dec. 2017
34th International Symposium on Intensive Care & Emergency Medicine
17 - 20 March 2015, Brussels, BELGIUM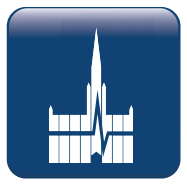 ---
Anticipated attendance: 6000 delegates
Delegate profile: Doctors, nurses, researchers specializing in emergency medicine
Conference code: ICEM15
Meeting website:
www.intensive.org/index.asp
Exhibition address: Square - Brussels Meeting Center
Glass Entrance
Rue Mont des Arts
Brussels
1000
---
---
Exhibition overview
The Symposium is organized by the department of Intensive Care Emergency Medicine of Erasme University Hospital, Universit Libre de Bruxelles, in association with the Belgian Society of Intensive Care Medicine (SIZ). The meeting is held every year in March. Started in 1980, this meeting has become established as one of the largest in its field, now attracting more than 6200 participants from countries worldwide.
The objectives of this four day Symposium are to provide participants with an up to date review of the most recent, clinically relevant, developments in research, therapy, and management of the critically ill.
The meeting is open to all physicians, nurses and other health professionals with an interest in critical care or emergency medicine.
---
Exhibition details
The scientific programme is not available at the time of writing (22 October 2014) but the 2014 programme is available on the  Symposium website and should give you a good sense of the topics covered and the format.
---
Deadline details
Entry into Wisepress Congress Price List: Feb. 11, 2015
Receipt of display material: Feb. 18, 2015
Exhibition shipping address for late entries
Publishers who miss the display materials deadline date need to send their material directly to the exhibition:
Please contact Wisepress for full shipping details.
---
Wisepress will be mounting a full display of books and journals at this meeting.
To ensure your publications are included please contact us at:
marketing@wisepress.com

Please click here for our terms and conditions.
---
---
---
---
Wisepress exhibitions
World Cong on Controversies in Obstetrics, Gyn & Infertility
30 Nov. - 2 Dec. 2017

Vienna
11th European Headache Federation Congress
1 - 3 Dec. 2017

Rome
Fetal Medicine Foundation Advances Course
1 - 1 Dec. 2017

London - UNITED KINGDOM
EuroEcho 2017
6 - 9 Dec. 2017

Lisbon
British Thoracic Society Winter Meeting
6 - 8 Dec. 2017

London
Excellence in Paediatrics
7 - 9 Dec. 2017

Vienna - AUSTRIA
British Paediatric Neurology Association Conference
3 - 5 Jan. 2018

London
Association of Anaesthetists' Annual Winter Meeting
10 - 12 Jan. 2018

London
International Workshop on Lung Health
18 - 20 Jan. 2018

Berlin
Controversies & Updates in Vascular Surgery
25 - 27 Jan. 2018

Paris
‹
›
---
---