Man-Making - Men Helping Boys on Their Journey to Manhood
£6.68
(To see other currencies, click on price)
Adobe Ebook Reader
---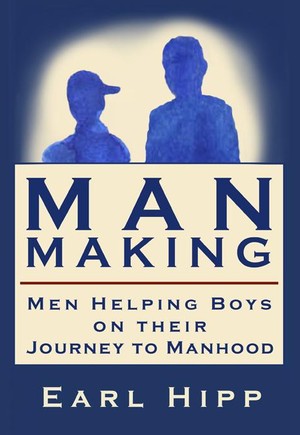 MORE ABOUT THIS BOOK
Main description:
The Ancient Call: For thousands of years, in cultures around the world, when the time was right the men of the village came for the adolescent boys. Guiding young males toward a solid and responsible manhood was men's sacred work. Today, too many men are not answering this man-making call. The result is an epidemic of lost, damaged, and under-male-nourished boys.


Man-Making is a practical and inspirational guide for men. It shows them how to awaken and apply their instinctive man-making skills. In these pages, every man, regardless of his level of commitment to this work, will find something he can do to support a boy or boys on the journey to manhood.


As a man reading this book, you will:

1. Realize how adolescent boys desperately need men in their lives.

2. Recognize that you already possess all the knowledge and instinctual talents needed to move young males toward successful manhood.

3. Learn about five types of involvement and a broad range of man-making actions that make a positive difference in boys' lives.

4. Discover the many ways your life and others' will be transformed when you use your natural skills as a maker of men.


YOUR Call to Action: This book is the answer to the man-making call you hear. Right now, there are boys around you who need the benefit of your wisdom and support to grow into responsible and self-assured men. You are the right man for this work, now is the time, and the boys are waiting.


Will you answer the call?


Author: Earl Hipp, M.A., is a successful author, speaker, and man-maker. Since 1982, he has been involved with groups and organizations that focus on men's issues and development. His professional passion is to see that men discover and use their man-making skills, so fewer boys are left alone in the dangerous never-never land between boyhood and manhood.