Jump Off the Hormone Swing
Fly Through the Physical, Mental, and Spiritual Symptoms of PMS and Peri-Menopause
£7.54
(To see other currencies, click on price)
EPUB
---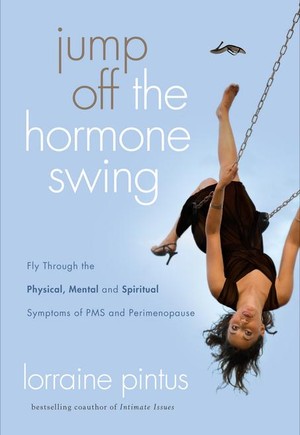 MORE ABOUT THIS BOOK
Main description:
In Jump Off the Hormone Swing, Lorraine Pintus shares openly
about the inner tension a woman can feel at certain times of the month between wanting
to love her neighbor on one hand, and wanting to strangle her and shoot her ugly
dog on the other. While many books discuss the physical and emotional symptoms
of hormones, this is the first to explore in depth the spiritual aspects. Jump!
is a mentoring book, not a medical book. The focus is on attitude, not
anatomy. Lorraine shares insights from her own journey as well as wisdom from 1,500
women she surveyed. Sound biblical wisdom is laced with humor because after all,
when it comes to hormones, you either have to laugh or cry, and laughing is better!