MEDICAL EBOOKS
If you need your book in an instant, we have hundreds of specialist medical ebooks. Browse by subject and see all the latest digital content in your field. All our ebooks are available for download immediately after purchase and are compatible with most e readers.
Showing
10
of 427 results for
---
---
This book provides an update on the step-by-step &quote;how to&quote; methods for the study mitochondrial structure, function, and biogenesis contained in the successful first edition. As in the previous edition, the biochemical, cell biological, and genetic approaches are presented along with sample results, interpretations, and pitfalls from each method.
---
---
Novel Anticancer Agents offers pertinent basic science information on strategies used for the rational design and discovery of novel anticancer agents, and, in addition, translational studies involving clinical trial design and execution with these novel, mostly cytostatic agents. This book covers basic science strategies that are being used in drug discovery and preclinical evaluation focused on novel molecular targets, as well as clinical trial methodology including clinical pharmacokinetics and imaging to address issues of efficacy evaluation of the new, relatively non-cytotoxic anticancer agents. At present, there is no book that provides such an integration of basic and clinical studies of novel anticancer agents, covering both drug discovery and translational research extensively.Addresses the critical issues involved in the development of novel agents for cancer therapy by experts in the fieldPresents drug discovery strategiesDiscusses regulatory issues surrounding drug development
---
---
To many people, being diagnosed with cancer is tantamount to a death sentence and among women, rates of breast and ovarian cancers are still very much on the increase. Conventional treatments such as radiotherapy and chemotherapy can have horrific side effects, and doctors and specialists are only too happy when patients adopt additional complementary methods of combating the disease. Female Cancers, the latest title in the popular Well Woman series by Jan de Vries, succinctly addresses the main issues involving the treatment of cancers affecting women today. It advises on the ways that women can decrease the likelihood of contracting the disease and explains what sufferers can do to improve their chances of recovery.The book focuses on the confusion regarding the link between HRT and cancer, and further investigates the foods widely reported to cause the disease. It reveals how alternative medicine can help, for instance, by building up the patient's immune system to stand up to the attacks of agressive therapies. Jan de Vries has worked in this field for over 45 years and is a member of several research committees, including the Cancer Control Society. In Female Cancers, he shares his up-to-date knowledge of the new developments of cancer therapy and signposts the complementary help that can be given to assist female cancer patients.
---
---
This second of two volumes on Cancer Imaging covers the three major topics of imaging instrumentation, general imaging applications, and imaging of a number of human cancer types. Where the first volume emphasized lung and breast carcinomas, Volume 2 focuses on prostate, colorectal, ovarian, gastrointestinal, and bone cancers. Although cancer therapy is not the main subject of this series, the crucial role of imaging in selecting the type of therapy and its post-treatment assessment are discussed. The major emphasis in this volume is on cancer imaging; however, differentiation between benign tumors and malignant tumors is also discussed. This volume is sold individually, and Cancer Imaging, Volume 1 [ISBN: 978-0-12-370468-9] sells separately for $189 and also as part of a two volume set [ISBN: 978-0-12-374212-4] for $299.* Concentrates on the application of imaging technology to the diagnosis and prognosis of prostate, colorectal, ovarian, gastrointestinal, and bone cancers* Addresses relationship between radiation dose and image quality * Discusses the role of molecular imaging in identifying changes for the emergence and progression of cancer at the cellular and/or molecular levels
---
---
This 2006 book analyses tensions between those paying for cancer care, those providing care and those marketing drugs and devices.
---
---
This book provides practitioners with a resource for treatment of myeloma and related disorders.
---
---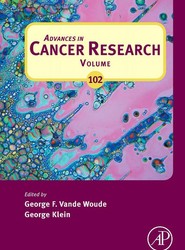 Gives information on the fast-moving field of cancer research. This title presents outstanding and original reviews on a variety of topics, including cancer cell migration and invasion, human tumor suppressors, FAK expression, adhesion proteins, homeobox genes in cancer development, and glucocorticoid-induced apoptosis.
---
---
Hyaluronan (HA) biology is recognized as an important regulator of cancer progression. This book offers a comprehensive summary and insight into Hyaluronan biology, the role of the HA receptors, the hyaluronidase enzymes that degrade HA, as well as HA synthesis enzymes and their relationship to cancer.
---
---