MEDICAL EBOOKS
If you need your book in an instant, we have hundreds of specialist medical ebooks. Browse by subject and see all the latest digital content in your field. All our ebooks are available for download immediately after purchase and are compatible with most e readers.
Showing
10
of 427 results for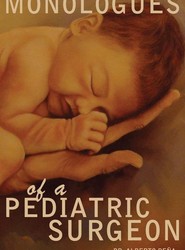 ---
---
---
At 278 pounds, Susan Maria couldn't fit into a rollercoaster seat, couldn't tie a bathrobe around herself, couldn't even ride with her husband on the back of his Harley. She underwent gastric bypass weight loss surgery, and melted down to a mere 135 pounds. Part memoir and part cookbook, it is an account of her story.
---
---
Offering information on gastrointestinal surgery, this book includes chapter organization structured around uniform headings, tables, boxed text, and step-by-step procedures.
---
---
Presents an overview of obesity surgery. This title includes surgical techniques and clinical protocols.
---
---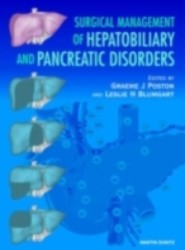 Hepato-pancreato-biliary (HPB) surgery is now firmly established within the repertoire of modern general surgery. Indeed, in many major centers, there are now specific teams for both pancreatic and liver surgery. However, in most hospitals outside these major centers, the day-to-day management and decision-making for patients with these disorders r
---
---
Whether youre already planning to have weight-loss surgery or are still trying to decide, here is what you need to know about the operation that could save your lifeIf you are considering weight-loss surgery, you are not alone. Obesity is the most common chronic disease in the U.S. today, affecting one out of every four Americans. In this indispensable resource, Dr. Louis Flancbaum, one of the worlds foremost experts on weight-loss surgery, takes you through the entire process, from presurgical evaluation to postop care. Youll find everything you need to know to get the most out of the latest groundbreaking procedures available that can radically improve your health--and your quality of life. Youll discover: Why WLS is the safest treatment for patients with clinically severe or morbid obesity How to determine if youre a candidate for WLS What to look for when choosing a surgeon How to choose the surgical procedure thats right for you What to expect pre-, peri-, and postsurgery Common side effects and what they can mean for you Diet and nutritional guidelines after WLSPlus: what to do if your insurance policy excludes obesity treatment, how to determine when you can resume normal activities and return to work, healthful recipes, patient success stories, support groups . . . and much moreIncluding detailed charts and tables, helpful resources, and websites, this is the only sourcebook on weight-loss surgery youll ever need.
---
---
---