MEDICAL EBOOKS
If you need your book in an instant, we have hundreds of specialist medical ebooks. Browse by subject and see all the latest digital content in your field. All our ebooks are available for download immediately after purchase and are compatible with most e readers.
Showing
10
of 7373 results for
---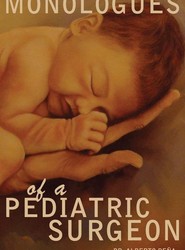 ---
---
---
Novel Anticancer Agents offers pertinent basic science information on strategies used for the rational design and discovery of novel anticancer agents, and, in addition, translational studies involving clinical trial design and execution with these novel, mostly cytostatic agents. This book covers basic science strategies that are being used in drug discovery and preclinical evaluation focused on novel molecular targets, as well as clinical trial methodology including clinical pharmacokinetics and imaging to address issues of efficacy evaluation of the new, relatively non-cytotoxic anticancer agents. At present, there is no book that provides such an integration of basic and clinical studies of novel anticancer agents, covering both drug discovery and translational research extensively.Addresses the critical issues involved in the development of novel agents for cancer therapy by experts in the fieldPresents drug discovery strategiesDiscusses regulatory issues surrounding drug development
---
---
To many people, being diagnosed with cancer is tantamount to a death sentence and among women, rates of breast and ovarian cancers are still very much on the increase. Conventional treatments such as radiotherapy and chemotherapy can have horrific side effects, and doctors and specialists are only too happy when patients adopt additional complementary methods of combating the disease. Female Cancers, the latest title in the popular Well Woman series by Jan de Vries, succinctly addresses the main issues involving the treatment of cancers affecting women today. It advises on the ways that women can decrease the likelihood of contracting the disease and explains what sufferers can do to improve their chances of recovery.The book focuses on the confusion regarding the link between HRT and cancer, and further investigates the foods widely reported to cause the disease. It reveals how alternative medicine can help, for instance, by building up the patient's immune system to stand up to the attacks of agressive therapies. Jan de Vries has worked in this field for over 45 years and is a member of several research committees, including the Cancer Control Society. In Female Cancers, he shares his up-to-date knowledge of the new developments of cancer therapy and signposts the complementary help that can be given to assist female cancer patients.
---
---