MEDICAL EBOOKS
If you need your book in an instant, we have hundreds of specialist medical ebooks. Browse by subject and see all the latest digital content in your field. All our ebooks are available for download immediately after purchase and are compatible with most e readers.
Showing
10
of 16100 results for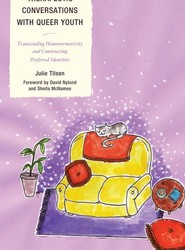 Therapeutic Conversations with Queer Youth is for practitioners who seek culturally responsive, socially-just ways of engaging queer youth in conversations that evoke imagination, provoke possibility, and honor the courageous resistance and arresting inventiveness of their you...
---
---
---
---
---
---
To speed up the learning curve of mediation expertise, Jean Poitras and Susan Raines have benchmarked the mediation process in Expert Mediators. For each proposed strategy, this book discusses conditions under which each practice should be used as well as approaches to mitigate risks associated with using each strategy and technique.
---
---
Mapping out a family constellation, explains Dr. Joy Mann, encompasses exploring previous powerful life events from accidents to adoptions and accessing the deepest dynamics in that family system. This process helps us recognize and then resolve deeply seated family patterns. For example, in order to understand a persons inability to trust, the family history of betrayal must be uncovered and released. These insights replace resentment with respect, pain with understanding.Dr. Mann uses the knowledge gained from her own practice as well as her educational experiences with Bert Hellinger, the founder of Family Constellations therapy, to clearly describe this technique. Most family constellation sessions are carried out in a group setting, with the facilitator first seeking clarity regarding the issue or problem the client has come to work out. Representatives are then chosen from among the group and the constellation is set up and worked in until it comes to resolution. This may be followed by a closing ritual and advice about how to integrate what the constellation has revealed. Through the use of real-life examples of family constellations, Dr. Mann makes this increasingly popular practice understandable and relatable.
---
---