MEDICAL EBOOKS
If you need your book in an instant, we have hundreds of specialist medical ebooks. Browse by subject and see all the latest digital content in your field. All our ebooks are available for download immediately after purchase and are compatible with most e readers.
Showing
10
of 874 results for
---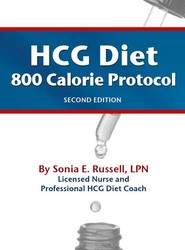 ---
Kid Rex is the story of one womans struggle to overcome anorexia. After knowing other friends with anorexia and being baffled by their behavior (often wondering, Why doesnt she just eat?!) Moisin suddenly found herself prone to the same disease, not eating at all and going weeks at a time taking in nothing but water and the occasional black coffee. She learns how to deceive the therapists her worried family sends her to, giving them all of the symptoms of depression so theyll misdiagnose her and let her continue to be anorexic. When she recognizes that she has a serious problem, though, she finally owns up to a therapist working at her university. She tells him that shes an anorexic who needs to go to some group meetings to work through her condition. He looks at her doubtfully and says, No, I dont think youre an anorexic. All that runs through her mind is that she must be fat. Shortly after this devastating therapy visit, the Twin Towers fall in the September 11th attacks, and Moisin watches it happen from her apartment window. Her ensuing depression quickens her already dangerous downward spiral. Kid Rex is a book about hope, and looking to oneself and to those around you to help get out from under the hold of such a dreadful and powerful disease. This book is written for people who are also suffering from anorexia to let them know theyre not alone, but Moisin never takes on a know-it-all tone. Books on anorexia that are currently available are either preachy, or more commonly, clinical accounts written by doctors, not people suffering from the disease. The book is also written for families and friends who find themselves unable to understand why their loved one wont just eat. When Moisin goes to a clinic and they plop down a tray of food in front of her, even the most sceptical reader will gasp and realize what an unsympathetic thing theyve done to her. Moisin actually puts the reader into the head of someone suffering from anorexia, in beautiful and moving prose. The result is a book that is truly unforgettable.
---
---
---
---
Helps sufferers and carers to beat eating disorders, using tried and proven methods from clinical settings.
---
---
Presents a comprehensive guide to the practice of "enhanced" cognitive behaviour therapy (CBT-E), the leading empirically supported treatment for eating disorders. This book describes how to tailor CBT-E to the needs of individual patients, and how to adapt it for adolescents and patients who require hospitalization.
---
---