MEDICAL EBOOKS
If you need your book in an instant, we have hundreds of specialist medical ebooks. Browse by subject and see all the latest digital content in your field. All our ebooks are available for download immediately after purchase and are compatible with most e readers.
Showing
10
of 24383 results for
---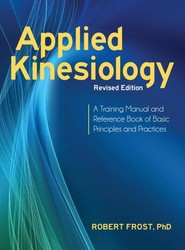 ---
---
At a time when health scares abound, new drugs and medical treatments are continually emerging and we are forced to be ever-more cautious as to the foods we eat, people are increasingly looking for alternative ways of treating and restoring their health. The healing properties of plants has long been recognised, but knowing exactly what we should be giving our families and how this 'alternative' medicine can work safely alongside modern treatments can seem rather less straightforward. David Bellamy - Britain's favourite botanist - here draws on his many years of research and teaching to give us a practical, accessible and comprehensive guide to herbalism, showing how we can all use herbs to strengthen our immune system, boost energy levels and treat conditions ranging from the common cold to digestive disorders, arthritis and heart disease. Bellamy's Herbal is an easy to follow, detailed guide to everything you need to know about herbal remedies and supplements and how they can be used to treat you and your family safely and effectively.
---
---
---
---
---