MEDICAL EBOOKS
If you need your book in an instant, we have hundreds of specialist medical ebooks. Browse by subject and see all the latest digital content in your field. All our ebooks are available for download immediately after purchase and are compatible with most e readers.
Showing
10
of 452 results for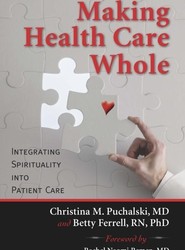 In the last fifteen years, the field of palliative care has experienced a surge in interest in spirituality as an important aspect of caring for seriously ill and dying patients. While spirituality has been generally recognized as an essential dimension of palliative care, uniformity of spiritual care practice has been lacking across health care settings due to factors like varying understandings and definitions of spirituality, lack of resources and practical tools, and limited professional education and training in spiritual care.In order to address these shortcomings, more than forty spiritual and palliative care experts gathered for a national conference to discuss guidelines for incorporating spirituality into palliative care. Their consensus findings form the basis of Making Health Care Whole. This important new resource provides much-needed definitions and charts a common language for addressing spiritual care across the disciplines of medicine, nursing, social work, chaplaincy, psychology, and other groups. It presents models of spiritual care that are broad and inclusive, and provides tools for screening, assessment, care planning, and interventions. This book also advocates a team approach to spiritual care, and specifies the roles of each professional on the team. Serving as both a scholarly review of the field as well as a practical resource with specific recommendations to improve spiritual care in clinical practice, Making Health Care Whole will benefit hospices and palliative care programs in hospitals, home care services, and long-term care services. It will also be a valuable addition to the curriculum at seminaries, schools of theology, and medical and nursing schools.
---
---
Uncovers the possibilities for using the creative arts and provides guidance on how to implement arts projects. This book focuses on designing objectives for the creative arts in palliative care - such as self-fulfilment, social participation, diversion from pain and other common symptoms - and managing creative arts services.
---
---
Evidence-based and case-based guidance on caring for patients at the end of life from the world's leading medical journal
---
---
Offers the information you need know about providing the best possible care to end-of-life patients and their families. This title helps you to understand: the nurse's role in providing care to dying patients; special approaches to talking with patients and their families; patient and family needs; withdrawal of life-sustaining devices; and, more.
---
---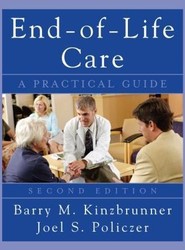 The most practical book available for caring for the needs of dying patients and their families
---
---
The use of narrative methods has a long history in palliative care, pioneered by Dame Cicely Saunders, founder of the modern hospice movement, Narrative and Stories in Health Care provides a vibrant, multidisciplinary examination of work with narrative and stories in contemporary health and social care, with a focus on the care of people who are ill and dying. It animates the academic literature with provocative 'real-world' examples from international contributors, including palliative care service users and those working in the social and human sciences, medicine, theology, and the creative arts.
---
---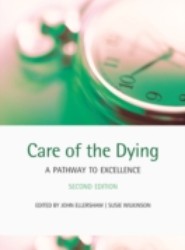 Even for the most experienced healthcare professional, managing the last few days of life can be difficult. This unique book provides guidelines for the care of the dying based on the Liverpool Integrated Care Pathway for the Dying Patient (LCP).
---
---
---
Excellent end of life care for people with heart failure is challenging but possible. In easily digestible summaries, this book presents practical advice about how and when to integrate a palliative care approach alongside standard heart failure management.
---
---
Dementia affects millions of people throughout the world. Thinking through Dementia offers a critique of the main models used to understand dementia-the biomedical, neuropsychological, and social constructionist. It discusses clinical issues and cases, together with philosophical work that might help us to better understand and treat this illness.
---
---