MEDICAL EBOOKS
If you need your book in an instant, we have hundreds of specialist medical ebooks. Browse by subject and see all the latest digital content in your field. All our ebooks are available for download immediately after purchase and are compatible with most e readers.
Showing
10
of 6503 results for
Illustrates how the competition among the public flagship universities for more money, research prestige, and power, and the imposition of mission differentiation on public universities, is detrimental to the educational needs of 21st century. This title offers insightful reflection based on first-hand experience.
---
---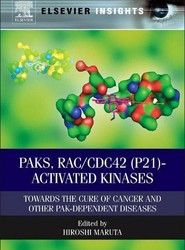 Covers a variety of basic and clinical PAK research ranging from laboratory benches to hospital beds. This book consists of 9 chapters which deal with different aspects of this kinase. It describes a number of PAK blockers which would be useful for the therapy of these PAK-dependent diseases, and some of them are available on the market.
---
---
Twenty per cent of the UK population - 12 million people - suffer IBS-related symptoms, but they may be unaware that the simple elimination of starch from their diet can bring dramatic relief from pain and discomfort.In this revised edition, Carol Sinclair, a sufferer who has successfully overcome IBS and arthritic pain, brings you a revolutionary programme for a pain-free future. This practical guide will help millions to reduce their arthritic symptoms, whose pain to date has been relieved only by regular medication, with sometimes dangerous side effects.The diet shows that a gradual reduction of starch in one's diet can dramatically reduce pain in days, to a point where drug usage is reduced and, in some cases, eliminated completely. Details of the discovery - along with case histories and a practical guide - make Carol Sinclair's book a first in the world.The IBS Low-Starch Diet also contains over 200 delicious starch- and gluten-free recipes, along with a comprehensive guide to eating out.
---
---
Frank Bowden, a specialist in the field of infectious disease and sexual health, looks at one bug at a time, weaving around them the stories of his patients and their families, the doctors and the difficulties they face and the horrors and successes of hospitals and health care programs. Through Bowden's own work in the field, we encounter Swine Flu, Golden Staph, SARS, Hepatitis, and HIV, and learn crucial lessons about public health and the human experience of disease.
---
---
The second edition of this innovative work again provides a unique perspective on the clinical discovery process by providing input from experts within the NIH on the principles and practice of clinical research. Molecular medicine, genomics, and proteomics have opened vast opportunities for translation of basic science observations to the bedside through clinical research. As an introductory reference it gives clinical investigators in all fields an awareness of the tools required to ensure research protocols are well designed and comply with the rigorous regulatory requirements necessary to maximize the safety of research subjects. Complete with sections on the history of clinical research and ethics, copious figures and charts, and sample documents it serves as an excellent companion text for any course on clinical research and as a must-have reference for seasoned researchers.*Incorporates new chapters on Managing Conflicts of Interest in Human Subjects Research, Clinical Research from the Patient's Perspective, The Clinical Researcher and the Media, Data Management in Clinical Research, Evaluation of a Protocol Budget, Clinical Research from the Industry Perspective, and Genetics in Clinical Research *Addresses the vast opportunities for translation of basic science observations to the bedside through clinical research*Delves into data management and addresses how to collect data and use it for discovery*Contains valuable, up-to-date information on how to obtain funding from the federal government
---
---
High blood pressure is one of the biggest killers in the UK today: it is a major factor in causing heart disease, stroke, peripheral vascular disease and renal failure. About 3 in every 10 adults in England have high blood pressure. Among people in their 60s, about 6 out of 10 have high blood pressure, and among people in their 70s, 7 out of 10 people have it.In 8 Weeks to Lower Blood Pressure internationally-respected author Robert Kowalski provides vital information on recognising the risks of high blood pressure and lays out lifestyle advice, heart-friendly exercise programmes and tempting recipes that will help you to reduce your blood pressure in just eight weeks.Some tips include:- Put a heaped teaspoon of potassium into every saucepan of boiling water you use when you are cooking vegetables or pasta or rice- Grape seed extract in just one small capsule a day, is sufficient to lower blood pressure by 7 or 8 points. It is just as effective as prescription drugs, without the side effects, is inexpensive and easy to do- Even cocoa powder can lower blood pressure by 4-6 points With special considerations for men, women, children and diabetics, as well as the truth on salt and sodium intake, this book could add years to your life and help you to decrease your prescription drug dosage - or even go without them all together.
---
---
Everything students need to learn anesthesiology in the context of real cases
---
---
---
Examines public debate on emerging developments in medical genetics, including cloning, gene therapy, gene patenting, biobanks, genetic testing and screening, and pharmacogenomics.
---
---