MEDICAL EBOOKS
If you need your book in an instant, we have hundreds of specialist medical ebooks. Browse by subject and see all the latest digital content in your field. All our ebooks are available for download immediately after purchase and are compatible with most e readers.
Showing
10
of 2011 results for
Quick reference to basic science for anaesthetists; all the key information needed for FRCA exams.
---
---
This textbook provides an overview of pain management useful to specialists as well as non-specialists, surgeons, and nursing staff.
---
---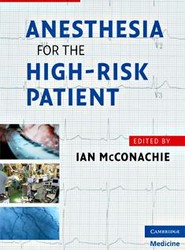 Reviews pre-, intra- and post-operative management of many of the most complicated and sick patients requiring anaesthesia for surgery.
---
---
Presents a spectrum of real and interesting case studies relating to critically ill children.
---
---
800 Q&As to help you ace the ABA exam!
---
---
800 Q&As to help you ace the ABA exam!
---
---
This book provides core knowledge for practitioners gaining clinical experience of the use of cardiopulmonary bypass for cardiac surgery.
---
---
The gold standard text for the Primary FRCA exam – well established and covers full curriculum.
---
---
This book is specially designed for the American Board of Anesthesiology Oral Examination. The book features an evidence-based approach in a concise outline-oriented format.
---
---