MEDICAL EBOOKS
If you need your book in an instant, we have hundreds of specialist medical ebooks. Browse by subject and see all the latest digital content in your field. All our ebooks are available for download immediately after purchase and are compatible with most e readers.
Showing
10
of 70996 results for
---
How you can help your baby and child's brain development through exercise and movement.An inspirational guide for parents detailing how everyday activity can keep their babies, toddlers and children healthy, build motor skills and muscle tone and, importantly, aid brain development. The author is co-founder of the well known Jumping Beans pre school exercise classes with Olympian, phys ed teacher and sports psychologist, Jerome Hartigan. The book is written in a warm, accessible style that sets it apart from the 'hot housing approach' of so many developmental books. Its detailed explanation of how each activity works on an area of the brain is unique and important.
---
---
---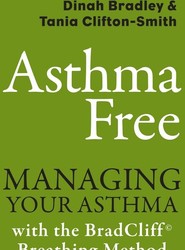 Retrain your breathing to manage your asthma medication and stress.A fully revised, updated (and renamed) edition of the successful 2002 Breathing Works for Asthma, this book is the asthma sufferer's indispensable companion. Roughly one person in seven experiences asthma at some time in their life. This fresh and original book looks at aspects of living with asthma in a unique and comprehensive way. In recent years, asthma patients may have been well informed about their drug management but less emphasis has been placed on physical coping skills and the importance of the correct use of the muscles of breathing. In Dynamic Breathing for Asthma two internationally recognised experts on breathing pattern disorders take you through a step by step breathing retraining process, which can help you to reduce medications, reduce stress levels, exercise comfortably and most importantly - breathe effectively.
---
---
Easy-to-understand material on endometriosis, which can often be debilitating and is increasingly common. Endometriosis affects one in five women and is also a leading cause of infertility.This book covers: diagnosis and treatment options; pain management techniques; self-care strategies; fertility issues; and how to take control of your health and gain support.This book is essential reading for women with endometriosis, their partners and families - it answers many frequently-asked questions about the condition. It includes interviews with leading endometriosis specialists as well as inspiring interviews with sufferers such as food writer Allyson Gofton, author Maggie Eyre and Goldenhorse's singer Kirsten Morelle, who have all lived with endometriosis. 'Andrea has written an informative and comprehensive guide book to endometriosis which includes easy-to-follow self-help tips so that the reader will feel knowledgeable about treatment and can actively be involved in disease management.'Deborah Bush QSM CEO New Zealand Endometriosis Foundation
---
---
---
---
---
---
---