MEDICAL EBOOKS
If you need your book in an instant, we have hundreds of specialist medical ebooks. Browse by subject and see all the latest digital content in your field. All our ebooks are available for download immediately after purchase and are compatible with most e readers.
Showing
10
of 9660 results for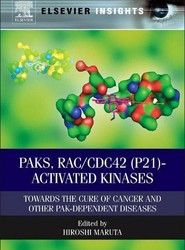 Covers a variety of basic and clinical PAK research ranging from laboratory benches to hospital beds. This book consists of 9 chapters which deal with different aspects of this kinase. It describes a number of PAK blockers which would be useful for the therapy of these PAK-dependent diseases, and some of them are available on the market.
---
---
---
This industry standard encyclopedia on pharmaceutical manufacturing processes has been completely updated to include FDA drugs approved up to the summer of 2004. The encyclopedia gives details for the manufacture of 2226 pharmaceuticals that are being marketed as a trade-named product somewhere in the world. Each entry includes:o Therapeutic function o Chemical and common nameo Structural Formulao Chemical Abstracts Registry no.o Trade name, manufacturer, country, and year introducedo Raw Materialso Manufacturing ProcessIn addition, references are also cited under each drug's entry to major pharmaceutical works where additional information can be obtained on synthesis and the pharmacology of the individual products.
---
---
---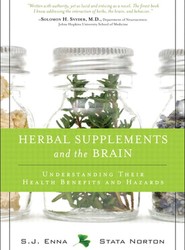 ---
High pressure, or high performance, liquid chromatography (HPLC) is the method of choice for checking purity of new drug candidates, monitoring changes during scale up or revision of synthetic procedures, evaluating new formulations, and running control/assurance of the final drug product. HPLC Method Development for Pharmaceuticals provides an extensive overview of modern HPLC method development that addresses these unique concerns. Includes a review and update of the current state of the art and science of HPLC, including theory, modes of HPLC, column chemistry, retention mechanisms, chiral separations, modern instrumentation (including ultrahigh-pressure systems), and sample preparation. Emphasis has been placed on implementation in a pharmaceutical setting and on providing a practical perspective. HPLC Method Development for Pharmaceuticals is intended to be particularly useful for both novice and experienced HPLC method development chemists in the pharmaceutical industry and for managers who are seeking to update their knowledge.Covers the requirements for HPLC in a pharmaceutical setting including strategies for software and hardware validation to allow for use in a regulated laboratoryProvides an overview of the pharmaceutical development process (clinical phases, chemical and pharmaceutical development activities)Discusses how HPLC is used in each phase of pharmaceutical development and how methods are developed to support activities in each phase
---
---
---
Medicine deals with treatments that work often but not always, so treatment success must be based on probability. Statistical methods lift medical research from the anecdotal to measured levels of probability. This book presents the common statistical methods used in 90% of medical research, along with the underlying basics, in two parts: a textbook section for use by students in health care training programs, e.g., medical schools or residency training, and a reference section for use by practicing clinicians in reading medical literature and performing their own research. The book does not require a significant level of mathematical knowledge and couches the methods in multiple examples drawn from clinical medicine, giving it applicable context.Easy-to-follow format incorporates medical examples, step-by-step methods, and check yourself exercisesTwo-part design features course material and a professional reference sectionChapter summaries provide a review of formulas, method algorithms, and check listsCompanion site links to statistical databases that can be downloaded and used to perform the exercises from the book and practice statistical methods New in this Edition: New chapters on: multifactor tests on means of continuous data, equivalence testing, and advanced methodsNew topics include: trial randomization, treatment ethics in medical research, imputation of missing data, and making evidence-based medical decisionsUpdated database coverage and additional exercisesExpanded coverage of numbers needed to treat and to benefit, and regression analysis including stepwise regression and Cox regressionThorough discussion on required sample size
---
---
Gastroesophageal reflux is one of the most common maladies of mankind. Approximately 40% of the adult population of the USA suffers from significant heartburn and the numerous antacids advertised incessantly on national television represents a $8 billion per year drug market. The ability to control acid secretion with the increasingly effective acid-suppressive agents such as the H2 blockers (pepcid, zantac) and proton pump inhibitors (nexium, prevacid) has given physicians an excellent method of treating the symptoms of acid reflux.Unfortunately, this has not eradicated reflux disease. It has just changed its nature. While heartburn, ulceration and strictures have become rare, reflux-induced adenocarcinoma of the esophagus is becoming increasingly common. Adenocarcinoma of the esophagus and gastric cardia is now the most rapidly increasing cancer type in the Western world.At present, there is no histologic test that has any practical value in the diagnosis of reflux disease. The only histologic diagnostic criteria are related to changes in the squamous epithelium which are too insensitive and nonspecific for effective patient management. It is widely recognized that columnar metaplasia of the esophagus (manifest histologically as cardiac, oxyntocardiac and intestinal epithelia) is caused by reflux. However, except for intestinal metaplasia, which is diagnostic for Barrett esophagus, these columnar epithelia are not used to diagnose reflux disease in biopsies. The reason for this is that these epithelial types are indistinguishable from &quote;normal&quote; &quote;gastric&quote; cardiac mucosa. In standard histology texts, this &quote;normal gastric cardia&quote; is 2-3 cm long.In the mid-1990s, Dr. Chandrasoma and his team at USC produced autopsy data suggesting that cardiac and oxyntocardiac mucosa is normally absent from this region and that their presence in biopsies was histologic evidence of reflux disease. From this data, they determined that the presence of cardiac mucosa was a pathologic entity caused by reflux and could therefore be used as a highly specific and sensitive diagnostic criterion for the histologic diagnosis of reflux disease. They call this entity &quote;reflux carditis&quote;. In addition, the length of these metaplastic columnar epithelia in the esophagus was an accurate measure of the severity of reflux disease in a given patient.At present, there is some controversy over whether cardiac mucosa is totally absent or present normally to the extent of 0-4 mm. While this should not be a deterrent to changing criteria which are dependent on there normally being 20-30 cm of cardiac mucosa, there has been little mainstream attempt to change existing endoscopic and pathologic diagnostic criteria in the mainstream of either gastroenterology or pathology. The ATLAS will be the source of easily digestible practical information for pathologists faced with biopsies from this region. It will also guide gastroenterologists as they biopsy these patients.The American Gastroenterological Association claims there are 14,500 members worldwide who are practicing physicians and scientists who research, diagnose and treat disorders of the gastrointestinal tract and liverAccording to the American Society for Clinical Pathology, there are 12,000 board certified pathologists in the U.S.Adenocarcinoma of the esophagus and gastric cardia is now the most rapidly increasing cancer type in the Western worldApproximately 40% of the adult population of the U.S. suffers from significant heartburn and the numerous antacids advertised on national television represents an $8 billion per year drug market
---
---