MEDICAL EBOOKS
If you need your book in an instant, we have hundreds of specialist medical ebooks. Browse by subject and see all the latest digital content in your field. All our ebooks are available for download immediately after purchase and are compatible with most e readers.
Showing
10
of 3670 results for
Includes differential interference contrast (DIC) microscopy, nanoparticle usage for phase nanoscopy and more. This title provides a comprehensive overview of the principles and techniques of optical phase microscopy and nanoscopy with biomedical applications.
---
---
The revised edition of this renowned and bestselling title is the most comprehensive single text on all aspects of biomaterials science. It provides a balanced, insightful approach to both the learning of the science and technology of biomaterials and acts as the key reference for practitioners who are involved in the applications of materials in medicine. Over 29,000 copies sold, this is the most comprehensive coverage of principles and applications of all classes of biomaterials: &quote;the only such text that currently covers this area comprehensively&quote; - Materials Today Edited by four of the best-known figures in the biomaterials field today; fully endorsed and supported by the Society for Biomaterials Fully revised and expanded, key new topics include of tissue engineering, drug delivery systems, and new clinical applications, with new teaching and learning material throughout, case studies and a downloadable image bank
---
---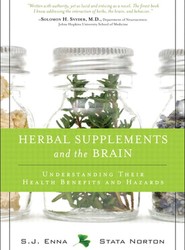 ---
Microbiorobotics is a new engineering discipline that inherently involves a multidisciplinary approach (mechanical engineering, cellular biology, mathematical modeling, control systems, synthetic biology, etc). Building robotics system in the micro scale is an engineering task that has resulted in many important applications, ranging from micromanufacturing techniques to cellular manipulation. However, it is also a very challenging engineering task. One of the reasons is because many engineering ideas and principles that are used in larger scales do not scale well to the micro-scale. For example, locomotion principles in a fluid do not function in the same way, and the use of rotational motors is impractical because of the difficulty of building of the required components.Microrobotics is an area that is acknowledged to have massive potential in applications from medicine to manufacturing. This book introduces an inter-disciplinary readership to the toolkit that micro-organisms offer to micro-engineering. The design of robots, sensors and actuators faces a range of techology challenges at the micro-scale. This book shows how biological techniques and materials can be used to meet these challenges. World-class multi-disciplanry editors and contributors leverage insights from engineering, mathematical modeling and the life sciences - creating a novel toolkit for microrobotics.
---
---
Membrane processes are increasingly used in pharmaceutical and biochemical engineering and biotechnology for concentration and purification, synthesis of molecules and drug delivery systems, and support for biochemical reactions. This book provides a state-of-the art overview of the classical membrane processes used in pharmaceutical and biochemical engineering and biotechnology, such as ultrafiltration, microfiltration, virus filtration, membrane chromatography, membrane emulsification, liquid membranes and membrane bioreactors. It describes the general rules (principles, choice of configurations, membranes, parameters, etc.), recent developments (fouling control, increase permeate flux and selectivity, etc.), applications, and theoretical descriptions. Further, it presents emerging processes such as solvent resistant nanofiltration and membrane crystallization.Presents classical membrane processes such as ultrafiltration, microfiltration, virus filtration, membrane chromatography, membrane emulsification, liquid membranes and membrane bioreactorsPresents emerging processes such as solvent resistant nanofiltration and membrane crystallizationGives a complete description of each technique (principles, membrane materials and devices, fouling control, and theoretical description)Contains numerous examples of applicationsIncludes a uniform notation throughout the book enhancing the presentation and understanding of the contentIncludes extensive list of references
---
---
---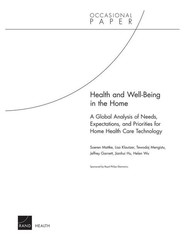 ---
---