MEDICAL EBOOKS
If you need your book in an instant, we have hundreds of specialist medical ebooks. Browse by subject and see all the latest digital content in your field. All our ebooks are available for download immediately after purchase and are compatible with most e readers.
Showing
10
of 2367 results for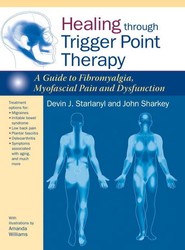 ---
---
Anatomy Examinations for the FRCR Part 1 is a comprehensive revision aid for the junior radiology trainee who wants to succeed in their Anatomy FRCR part 1 examination. It is written in the style of the new examination and comprises of 14 mock anatomy tests to emulate the real examination not only in format but also in the difficulty level. Two bonus chapters addressing ultrasound anatomy and normal anatomical variants are also included. There is no other book on the market with as many mock questions or images and no other similar revision book available in electronic format to take your revision with you anywhere, anytime, on the go!
---
---
---
This is the first atlas to present neurovascular information and images based on catheter 3D rotational angiographic studies.
---
---
---
The only Gross Anatomy resource that bridges the gap between review books and textbooks!
---
---
Setting a new standard for the study of anatomy, the THIEME Atlas of Anatomy, with access to WinkingSkull.com PLUS, is more than a collection of anatomical images--it is an indispensable resource for anyone who works with the human body.
---
---
---
Either as an illustrated dictionary or comprehensive atlas, this handy book has served healthcare professionals across disciplines as a trusted companion for decades. Now fully updated with more than 1,250 new entries, the Pocket Atlas of Human Anatomy is ready for a new generation.
---
---