In the second volume of Healing The Soul, written for the medical and homeopathic professions and the health-concerned public, David Lilley takes the reader into the mystical and mythical world of the archetype; a world of wondrous remedies possessing the power to heal.
---
---
A comprehensive and highly illustrated guide to examining and assessing patients prior to massage therapy.
---
---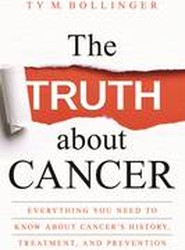 After losing several family members to cancer, the author refused to accept the notion that chemotherapy, radiation and surgery were the most effective treatments available for cancer patients. In this book, he explains that there are many methods we can use to treat and prevent cancer - we just don't know about them.
---
---
Secrets of Bach Flower Remedies is an accessible guide that will teach you how to utilise safe and simple remedies and enable your emotions to flow freely and positively.
---
---
An evidence-based textbook about myofascia and how an understanding of its functions and pathology can be used by physical therapists and other bodyworkers to illuminate and enhance their clinical practice.
---
---