The book is based on a six week course that has been specifically developed for medical students by the authors. The content has been tried and tested with excellent results.
---
---
---
This new title is the first book on the market to cover the OSCE element of the FFICM exam, a compulsory qualification for any medic who wants to work in Intensive Care Medicine.
---
---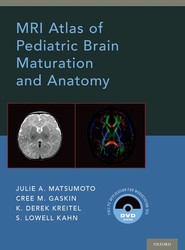 MRI Atlas of Pediatric Brain Maturation and Anatomy provides rapid decision support during the interpretation of pediatric brain MRI when assessment of myelination and maturation present special challenges. Reference images are annotated to highlight key developmental features in the first three years of life for efficient, confident, reliable, and clinically valuable MRI interpretations.
---
---
Pocket Primary Care, Second Edition, is a practical, high-yield reference for quick answers to common diagnostic questions in the outpatient setting. This easy-to-use, loose-leaf resource contains current evidence-based practices, accepted best practices, and expert guidance from physicians at Massachusetts General Hospital, including appropriate workups and when to refer. From counseling patients on insomnia to diagnosing STIs, from interpreting PFTs to treating osteoporosis, this revised second edition supports your clinical decision making and helps you meet everyday challenges in your practice.
 
---
---