Alcohol Use Disorders takes a life-span/developmental approach to understanding the etiologic processes that heighten risk or resilience factors for alcohol use disorders (AUD).
---
---
---
Fully-updated new edition of the essential guide to managing hematological conditions, affecting mother and baby during pregnancy and post-partum.
---
---
---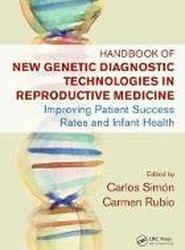 ---
Fully revised, new ediiton providing undergraduates with the latest information on human embryology. Eleventh edition features several new chapters, as well as case scenarios and review questions for self-assessment. Previous edition (9789351521181) published in 2014.
---
---
---
This book addresses the developmental origins of health and disease (DOHaD), a new medical concept that demonstrates that various adult diseases start in the fetal period.
---
---