How does the foetus - a foreign body - survive inside the mother? The placenta is the extraordinary organ that allows this to happen; but this remarkable feat of evolution is only just being fully appreciated by science. Y.W. Loke explores the fascinating nature of the placenta and what it can tell us about evolution, development, and genetics.
---
---
And then the inevitable panic started to set in ...'Having been told by doctors that, due to Izzy's polycystic ovarian syndrome, they would have difficulty conceiving - and after two years of trying - Izzy and Harry turned to IVF.
---
---
Endometriosis effects 1 in 10 women in the UK (176 million worldwide), the same number as diabetes. Combining medical advice with guidance on lifestyle changes and diet, the authors provide vital information for women who suffer from a disease for which there is no known cause or cure and can take up to 8 years to diagnose.
---
---
Alcohol Use Disorders takes a life-span/developmental approach to understanding the etiologic processes that heighten risk or resilience factors for alcohol use disorders (AUD).
---
---
Part of the recognised Infertility Management Series, the book is a complete guide to ovarian stimulation. Helps clinicians better predict ovarian response and select appropriate treatment protocols for different patient groups.
---
---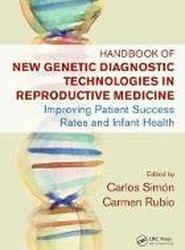 ---