Oncology and Haematology: A Clinical Handbook is ideal for medical students and junior doctors, offering as it does an exam-centred, reader-friendly style backed up with concise clinical guidance.
---
---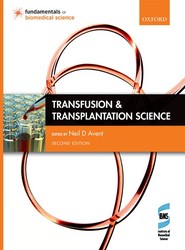 Synthesizes the wide-ranging concepts essential to transfusion and transplantation science and presents them within the practical framework of the hospital banking and transplantation centre, providing you with the knowledge and skills to specialize in this discipline.
---
---
After a brief review of the normal bone marrow, reactive changes in the marrow are illustrated, including the bone marrow response in constitutional disorders and to metabolic changes throughout the body.
---
---
---
---
---
---
Under the auspices of EBMT
---
---