Current, evidence-based treatment information in a concise yet in-depth format . that's the successful blueprint for Conn's Current Therapy. Designed specifically for busy primary care specialists and other first-line care providers, the 2019 edition of this practical reference delivers reliable diagnosis and treatment protocols for the conditions you're most likely to see.
---
---
Drawing on the author's experiences ranging from the world's most advanced hospitals to revolutionary new approaches in India and Africa, this book will challenge everything from the role of healthcare in the world economy to the training and leadership of the medical profession and the role of women in the workforce.
---
---
Teaching Health Humanities illuminates the theory and practice of health and medical humanities pedagogy as it exists today in a variety of institutional settings. It explores how this pedagogy incorporates emerging media forms and aims to represent a variety of perspectives.
---
---
This book serves to educate and train primary care clinicians to provide high quality care to patients across the cancer care continuum. This guide is divided into six main chapters that follow the trajectory of cancer care: prevention, screening, diagnosis, treatment, survivorship care, and palliative/end-of-life care.
---
---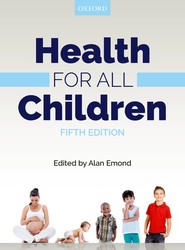 The new edition of Health for all Children, the leading authority in the field, has been fully revised and updated to incorporate the key updates and developments on how the health of children can best be protected and promoted, making it essential reading for anyone involved in the care and welfare of children.
---
---
A practical guide covering all aspects of the provision of care in humanitarian situations and complex emergencies. It includes evidence based clinical guidance for resource limited situations, as well as essential non-clinical information for people working in field operations and development.
---
---
This book provides a comprehensive, scholarly, and practical account of delirium that will be of value for all doctors and nurses involved in the care of the elderly. It not only offers a state of the art update on delirium, covering its history, epidemiology, pathophysiology, assessment, diagnosis, causes, prevention, and management, but also presents evidence-based and practical information relevant to daily clinical routine.
---
---