Showing
5
of 5 results for
Sodium Dithionite, Rongalite and Thiurea Oxides provides an in depth overview of historical and newly developed fields of application for important sulfur-containing reductants.
---
---
---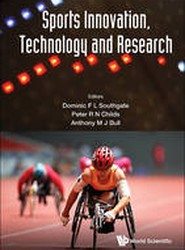 Sports Innovation, Technology and Research gives an insight into recent research and design projects at Imperial College London.
---
---
Islamic Perspectives on the Principles of Biomedical Ethics presents results from a pioneering seminar in 2013 between Muslim religious scholars, biomedical scientists, and Western bioethicists at the research Center for Islamic Legislation & Ethics, Qatar Faculty of Islamic Studies.
---
---
---