Showing
10
of 572 results for
Advances in Equine Upper Respiratory Surgery is a comprehensive, up-to-date reference on surgical techniques in the upper respiratory tract in the horse, presenting theory and background as well as detailed procedures information.
---
---
This book brings together the fundamentals of computational chemistry and biology with state-of-the-art computational methods applied regularly in structure-based drug design (SBDD) across the pharmaceutical industry and academia.
---
---
Thousands of imaginative scientists, over more than a century, have revealed the fascinating story of intracellular calcium, through a pathway of ingenious invention and discovery.
---
---
Containing the historical and statistical information necessary to choose an analysis method and successful drug combination, Evaluating Synergy provides a systematic introduction of statistical methods for optimally designing and analyzing combination studies in cancer, anti-viral, and other therapeutic areas.
---
---
Textbook for the Veterinary Assistant offers a comprehensive guide to the NAVTA-approved curriculum for veterinary assisting programs. Written by leaders in the profession and copublished with NAVTA, the book covers the complete list of NAVTA Veterinary Assistant Essential Skills.
---
---
A concise, accessible introduction to the development, application and evaluation of nursing theories, this new edition of Fundamentals of Nursing Models, Theories & Practice provides a thorough overview of the body of knowledge on the topic, and a clear outline of their relevance to everyday nursing practice.
---
---
The only visual guide to equine ultrasonography based on digital ultrasound technology. Atlas of Equine Ultrasonography provides comprehensive coverage of both musculoskeletal and non-musculoskeletal areas of the horse.
---
---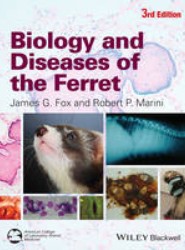 Biology and Diseases of the Ferret, Third Edition has been thoroughly revised and updated to provide a current, comprehensive reference on the ferret.
---
---