Showing
10
of 1799 results for
---
---
Applied Biophysics for Drug Discovery is a guide to new techniques and approaches to identifying and characterizing small molecules in early drug discovery.
---
---
The first book devoted exclusively to the subject, Platelet Rich Fibrin in Regenerative Dentistry offers comprehensive, evidence-based coverage of the biological basis and clinical applications of PRF in dentistry.
---
---
The only single-source reference on the science of olives and olive oil nutrition and health benefits Olives and Olive Oil as Functional Foods is the first comprehensive reference on the science of olives and olive oil.
---
---
---
The first book devoted solely to the techniques used to investigate skin problems in animals A practical everyday reference for veterinary practitioners, Diagnostic Techniques in Veterinary Dermatology focuses on contemporary techniques for investigating skin problems in small animals, horses and exotic pets.
---
---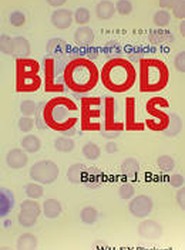 The third edition of this popular pocket book, A Beginner s Guide to Blood Cells written by Professor Barbara Bain, provides a concise introduction to normal and abnormal blood cells and blood counts for trainees in haematology.
---
---
Now in a revised second edition, Nutrigenomics and Proteomics in Health and Disease brings together the very latest science based upon nutrigenomics and proteomics in food and health. Coverage includes many important nutraceuticals and their impact on gene interaction and health.
---
---
The effectiveness of CBT depends on the quality of the supervision and training that is provided to its practitioners. A Manual for Evidence-Based CBT Supervision is intended to significantly strengthen the available resources for training and supporting CBT supervisors.
---
---