Showing
10
of 22 results for
In the summer of 1953, maverick neurosurgeon William Beecher Scoville performed a operation on a twenty-seven-year-old epileptic patient named Henry Molaison. The operation failed to eliminate Molaison's intractable seizures, but it did have an unintended effect: Henry was left profoundly amnesic, unable to create long term memories.
---
---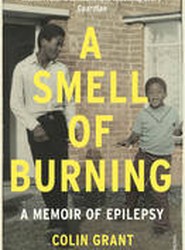 One day the author's teenage brother Christopher failed to emerge from the bathroom. His family broke down the door to find him unconscious on the floor. None of their lives were ever the same again. Christopher was diagnosed with epilepsy. This book tells the remarkable story of this strange and misunderstood disorder.
---
---
What makes life worth living in the face of death? What do you do when when life is catastrophically interrupted? What does it mean to have a child as your own life fades away? This book focuses on facing our mortality and on the relationship between doctor and patient, from a gifted writer who became both.
---
---
Presents an exchange between a writer with a longstanding interest in moral psychology and a psychotherapist with a training in literary studies. In this book, they consider psychotherapy and its wider social context from different perspectives, but at the heart of both their approaches is a concern with stories.
---
---
As many as a third of people visiting their GP have symptoms that are medically unexplained. In most, an emotional root is suspected. We accept our hearts can flutter with excitement and our brows can sweat with nerves, but in the very real world of psychosomatic illness, the author finds the secrets we are all capable of keeping from ourselves.
---
---
The author narrates his own agonising experience of depression. In this book, he also portrays the pain of others, in different cultures and societies whose lives have been shattered by depression and uncovers the historical, social, biological, chemical and medical implications of this crippling disease.
---
---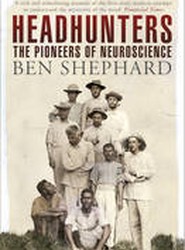 How did the human brain evolve? Why did it evolve as it did? What is man's place in evolution? This book explores the big ideas about the brain, the nervous system and man's place in history. It reveals how science actually works - the passions, the irrational flashes, the moments of insight; the big ideas that work and turn out to be wrong.
---
---
Illuminates the human experience with elegiac grace, bearing witness to the punishing gauntlet of consultations, surgeries, targeted therapies and other treatments.
---
---
First, a horse in Brisbane falls ill: fever, bloody froth. Then thirteen others perish. The foreman at the stables becomes ill and the trainer dies. What is going on? It takes months to establish that the cause is a virus which has travelled from a tree-dwelling bat to horse, and from horse to man. This title tells the story of such diseases.
---
---
The author was born with severe learning disabilities. Undaunted, she used her strengths to develop brain exercises to overcome her neurological deficits. She has gone on to change countless lives. This book helps readers to see how the brain works and what a profound impact improved mental capacity has on how we can participate in the world.
---
---