Showing
10
of 44 results for
Endometriosis effects 1 in 10 women in the UK (176 million worldwide), the same number as diabetes. Combining medical advice with guidance on lifestyle changes and diet, the authors provide vital information for women who suffer from a disease for which there is no known cause or cure and can take up to 8 years to diagnose.
---
---
Around 500,000 people in the UK suffer from type 1 diabetes - about 10 per cent of the total community of people who suffer from diabetes overall. The author has discovered that there are actually a great many things you can do to manage the condition, minimise its side effects and improve your overall health. This book presents his findings.
---
---
With everything from advice on nutrition and fifty skin-friendly recipes to dealing with allergies and the best skin-care products you'll find in your kitchen, the author lifts the lid on the myths, lies and claims we're fed by brands and reveal the true way to perfect skin.
---
---
"You have cancer." These are perhaps the most feared three words that will ever come out of a doctor's mouth. Yet most people do not realize they can reduce their risk of getting cancer and improve their chances of surviving a cancer diagnosis by making six fundamental changes in their lifestyle. This book presents these six key lifestyle factors.
---
---
Megan's body image issues began when she was five years old. She spent her childhood chasing thinness, and at fourteen found herself spiralling into anorexia. After recovery she spent years dieting, losing and gaining weight. Then she found body positivity, quit dieting, and finally escaped the cult of thin. In this book, she tells her story.
---
---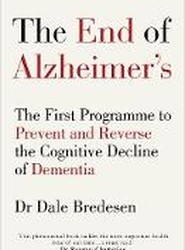 Rewriting the science of Alzheimer's Disease, this book presents the first proven plan to reverse Alzheimer's Disease. Revealing that AD is not one condition but in fact three, it outlines 36 metabolic factors, including micronutrients, hormone levels and sleep, which together can trigger downsizing in the brain.
---
---
After progressive multiple sclerosis landed Dr Wahls in a tilt/recline wheelchair, she exhaustively researched autoimmune disease and brain biology, and embraced the concepts of functional medicine. Determined to overcome her initial dismal diagnosis,, she made a choice to rely on food as her medicine and begun using paleo concepts as guidelines.
---
---
Offers readers practical ways to improve their health and wellbeing to be ready for conception and pregnancy. This book features: over 50 recipes with key nutrients to nourish your body; cleansing plans to optimize your health; targeted advice for those undertaking IVF; and, advice on how to rebalance after miscarriage.
---
---