Showing
10
of 11 results for
An unparalleled exploration of the power of art and the impulse of creation
---
---
A comprehensive survey of the health care crisis in one of the nation's poorest states
---
---
---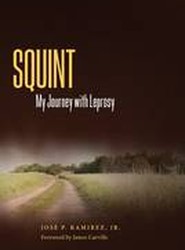 ---
---
---
The herpes simplex viruses are capable of causing a wide variety of infections, including genital herpes, which affects 1-in-5 people. This work talks about the virus, its various strains, the way in which it is transmitted, its symptoms, and the most effective treatments for fighting infections and after-effects.
---
---
Cancer is one of the world's most feared diseases. Yet, the past decades have seen major revolutions in cancer therapy and steadily growing hopes for a cure. This volume provides a look at how medical professionals are treating the disease.
---
---
---
Who gets MS? What are its symptoms? What are its affects on the bodies and the minds of people afflicted? How does one plan for the future after diagnosis? From basic biology to advances in treatment, this book covers the topics relevant to people with MS and to their families and friends.
---
---